BACK
Embark on an extraordinary gastronomic journey as Kaskades Hotel South Beach cordially invites you to Miami Spice Restaurant Months 2023. Prepare to be enchanted by a series of unforgettable flavors that will seduce your palate and leave you wanting more.
Building on the tremendous success of the 2022 event, now in its 22nd year, we are pleased to bring you a select lineup of more than 200 prestigious restaurants from August through September. Miami Spice is a dynamic celebration of the city's vibrant culinary landscape, fusing international cuisines with innovative techniques to create an impressive array of delicious dishes.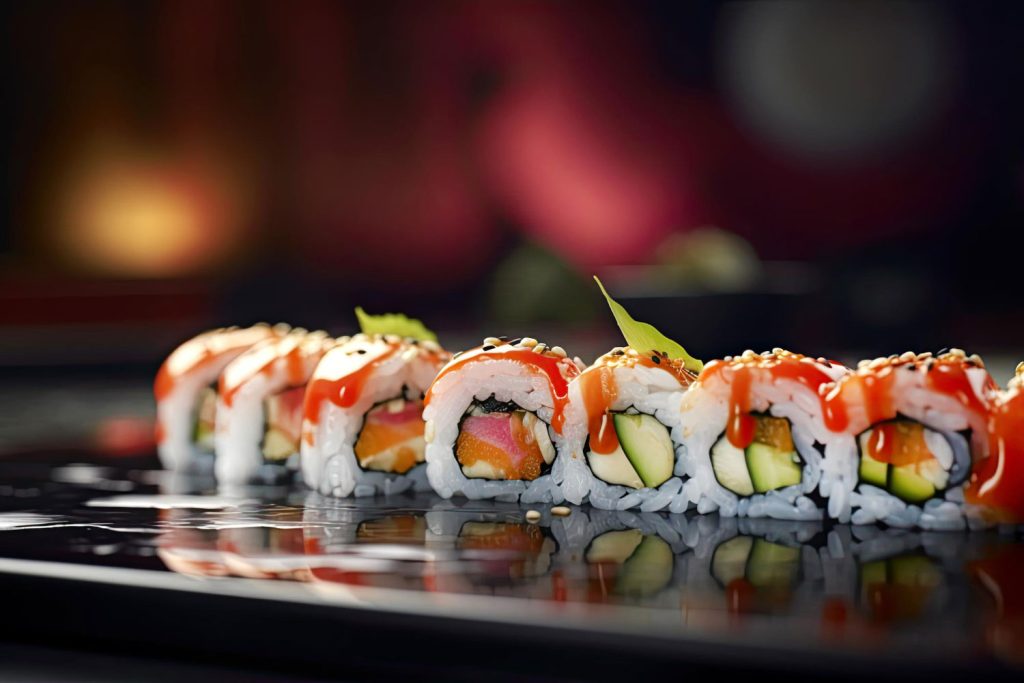 Join us and immerse yourself in a culinary experience like no other, where Miami's diverse flavors take center stage.
1. When?
Save the date for the highly anticipated Miami Spice Restaurant Months 2023! This culinary extravaganza will take place from August 1 through September 30, giving you the opportunity to savor the finest flavors Miami has to offer. Do not miss this incredible opportunity to explore the city's diverse gastronomy and enjoy delicious dishes from over 200 participating restaurants. Save the date and embark on an unforgettable culinary journey through Miami's vibrant restaurant scene.
2. Sponsors
The Greater Miami Convention and Visitors Bureau (GMCVB) and Woodford Reserve are proud sponsors of the exquisite Miami Spice Restaurant Months. This highly anticipated event, known for its elegance and sophistication, is the perfect complement to Miami's vibrant energy. Join us as we celebrate Miami's culinary scene with a sumptuous and glamorous celebration, indulging in delicious flavors and unforgettable culinary experiences. Get ready for a culinary journey like no other, where the charm of Woodford Reserve blends seamlessly with the captivating charm of Miami.
3. What to expect?
Miami Spice Restaurant Months offers more than just an event; it provides an immersive experience. Embark on a delectable journey that showcases the diverse flavors and flourishing culinary scene of this vibrant city. Savor the specially curated menus from top-notch restaurants, all at discounted prices. This extraordinary gala is truly incomparable.
4. Pricing
You may be wondering: How much does it cost? With an event of this scale, one would expect a hefty price tag. However, Miami Spice surprises everyone with its affordability. For lunch or brunch, it's only $30 to $35, while dinner is a steal at $45 to $60. And that includes an appetizer, entrée, and dessert. It may seem unbelievable, but it's true. Miami Spice allows you to embark on a magnificent culinary journey without breaking the bank, making it a celebration of culinary art accessible to all.
5. What does the menu include?
The menu features an amazing array of dishes carefully prepared by Miami's top chefs from the city's most renowned restaurants. Participating restaurants strive to exceed their own culinary standards and create a menu that perfectly embodies their unique culinary philosophies. With a three-course menu consisting of delectable appetizers, tantalizing entrees and delectable desserts, the menu offers an enticing combination of flavors that will beguile your senses. Drinks are not usually offered, but the decision whether to offer them is up to each individual restaurant.
6. What do I need to do before making a reservation at a participating restaurant?
At Kaskades SOBE, we recommend that you mention that you will be dining at Miami Spice Restaurant Months when you make your reservation. Also, make sure that the restaurant of your choice does indeed offer the Miami Spice Restaurant Months menu on the day/night you arrive for your reservation.
7. Reservations
Attending this extraordinary gala is a breeze. You can easily secure your spot by contacting participating restaurants directly by phone or reserving online through their websites, OpenTable or another accessible reservation platform. Just be sure to make your reservation with one of the restaurants recognized by the Greater Miami Convention and Visitors Bureau as "Miami Spice Restaurant Months."
Save the date and enjoy!
Miami Spice Restaurant is an invitation to explore Miami's colorful culinary landscape. The Greater Miami Convention and Visitors Bureau (GMCVB), in partnership with Woodford Reserve, invites you to embark on this delicious journey of flavors and textures. Remember, August and September are the months when a culinary feast awaits you in Miami, promising an extraordinary gastronomic adventure with every bite.
Mark your calendars for the ultimate gastronomic spectacle! Get ready for Miami Spice Restaurant Months and secure your unforgettable stay at Kaskades Hotel South Beach. Treat yourself to a sensational experience from start to finish. Enjoy your meal!