BACK
When you walk down Ocean Drive, it's like taking a step back in time. The retro cafes, art deco hotels and lively nightclubs create an atmosphere unlike any other in Miami.
On one side of the street is the Atlantic Ocean with its gentle waves crashing against the shore. On the other side is Lummus Park, a green oasis in the midst of all the activity. No matter what time of day or night, Ocean Drive is always full of energy.
On Ocean Drive, the epicenter of Miami's nightlife, the party never stops. This is where all the action is, where you'll find the best hotels, restaurants, cafes, bars and clubs in town. Besides, you can always find your perfect beach for sunbathing here.
A decision by the municipality in 2020 turned the entire thoroughfare into a pedestrian-only zone. This has made the thriving strip even livelier. Check out our guide for the best places to eat, drink and play on Miami's most famous Strip.
A Place Where Natural Beauty Meets the Liveliness of the City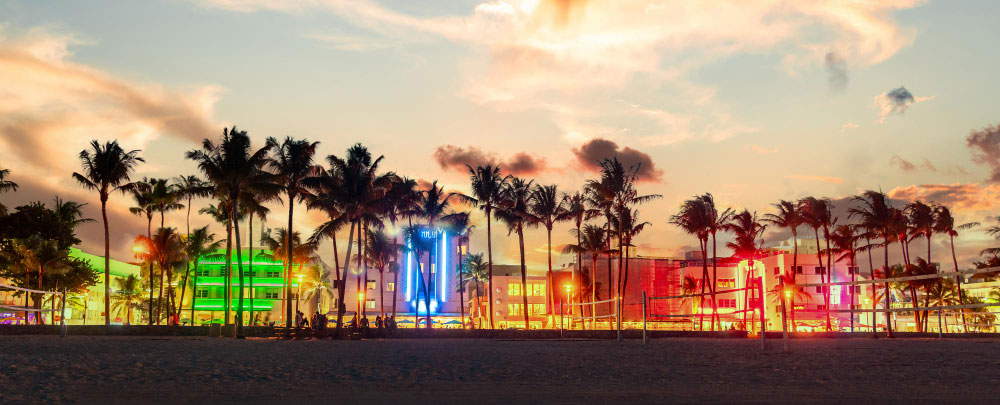 Along Ocean Drive are some of the most famous examples of Art Deco architecture in the world. This was the height of the Art Deco movement in the 1920s and 1930s, and many of the original buildings remain today. Over 900 buildings have been added to the Register of Historic Places to ensure that this unique piece of history is preserved for future generations.
At the Art Deco District Welcome Center, you can pick up a self-guided audio tour of the major architectural landmarks, most notably the Bentley Hotel South Beach. This magnificent building is one of the most beautiful hotels on the Strip. Most hotels have glamorous vintage rooms if you're looking for authentic Art Deco accommodations in Miami, but nothing comes close to the Bentley.
Where Can You Eat and Drink on Ocean Drive?
Ocean Drive has no shortage of places to eat and drink. Whether you just want to grab a bite to eat or go out for the evening, you'll find plenty of options. The street is lined with restaurants and bars, many of which are located midway between 5th and 12th Streets.
For a memorable evening, dine at one of Ocean Drive's upscale restaurants. A Fish Called Avalon combines fresh seafood with five-star service and unbeatable ocean views, while Gianni's At The Former Versace Mansion promises upscale Mediterranean cuisine like you've never experienced. Amidst the action on Ocean Drive, don't miss CJ's Crab Shack – a classic seafood restaurant. Prime 112 is worth the price for its delicious dry-aged steaks, and don't forget to try the cocktails, they're from another world!
Located under bright yellow umbrellas, Voodoo Lounge offers a perfect blend of cocktails, draft beer, food and hookah to tempt your senses. Whether you're looking to satisfy your cravings or just have a drink, this is the place to be.
Mango's Tropical Cafe is a Latino restaurant and club that comes alive in the evenings with salsa classes and tropical cocktails. Nikki Beach club is a chic and exclusive venue that attracts celebrities and wealthy night owls for its breathtaking ocean views.
Get ready to head to an Irish pub on Finnegan's Way. With its central location on Ocean Drive and stunning sidewalk views, the outdoor patio is the perfect place to unwind after a day in the sun on South Beach.
With its eclectic mix of small fast food joints and top-notch restaurants, Ocean Drive has something for everyone. Whether you're looking for a quick snack or a luxurious meal, you'll find it here.
Lummus Park
Located between Ocean Drive and the Atlantic Ocean, Lummus Park is Miami Beach's most famous green space. This famous city park stretches from 5th Street in the south to 14th Place in the north.
If you're in the mood for an energy boost in the morning, wake up before sunrise and be at Lummus Park in time to catch one of the most beautiful sunrises in South Florida. After that, you can go for an early morning jog or a bike ride on the trails of this urban oasis. If you want to work out, you can do some pull-ups or muscle-ups in the tubes at Muscle Beach on 9th Street.
For a relaxing visit to Lummus Park, rent a lounge chair and umbrella and relax on the shore. Build up your tan, cool off with a dip in the Atlantic Ocean, or challenge your family and friends to a game of beach volleyball.
Water Sports Rental Activities with BouYah
Looking to add a little excitement to your visit to South Beach? Stop by BouYah Watersports in Lummus Park to see what's on tap! The local outfitter with multiple locations around Miami Beach offers many exciting water activities to make your visit to Miami even more exciting.
Rent a jet ski and ride the wild waves of the Atlantic Ocean to get the adrenaline pumping. If you prefer something more relaxed, you can paddle along the coast of Miami Beach in a kayak or paddleboard.
A Fish Called Avalon
A Fish Called Avalon is an airy, upscale restaurant with eclectic seafood dishes and a prime view of the people from its street-side seating. For more than 30 years, it has delighted diners with award-winning seafood dishes on South Beach's best corner.
Located in the iconic Avalon Hotel on Ocean Drive, the restaurant offers an authentic, sophisticated South Beach experience. Since 1989, guests have enjoyed the historic Art Deco ambiance and creative menu. The restaurant is popular with locals and visitors alike for its outstanding seafood cuisine, impeccable hospitality and intimate atmosphere.
South Pointe Park
South Pointe Park is technically on Washington Avenue, but just a few steps from the south end of Ocean Drive. Visitors can enjoy many activities at this South Shore park. Let your eyes wander over the seemingly endless ocean and take in the magnificent views of South Beach, Fisher Island and Downtown Miami that South Pointe Park offers.
Take a stroll along the walking trails and to the South Pointe Park Pier, which juts 450 feet into the ocean and borders the depths of the Atlantic. Who knows what adventures await you when you try your luck at fishing?
When you need a cool down, dip your toes in the crystal clear waters of South Pointe Park Beach. South Pointe Park Beach is one of the best beaches in Miami and has plenty of amenities like restrooms, outdoor showers, and a wading pool.
Did you work up an appetite for sightseeing in South Beach? Satisfy your hunger and treat yourself to a delicious steak and juicy seafood at Smith & Wollensky!
Azabu Miami Beach
Azabu Miami Beach invites guests on an extraordinary culinary journey through Japan! The renowned Sushi Azabu in Tribeca has its roots in New York and is now in the dynamic city of Miami Beach. It's located in the Stanton Hotel in the exclusive South of Fifth neighborhood – here you can discover this special place and enjoy an intimate feast.
With two distinct concepts – Robata and Sushi in the main restaurant and the secretive "The Den" serving only traditional Japanese sushi – Azabu Miami Beach will tantalize your senses with unique dishes prepared in Miami with international ingredients. The Secret Sushi Room invites guests on an extraordinary journey of authentic omakase sushi, where sushi master chefs will guide them through a sensational culinary experience.
Where's Ocean Drive located?
Ocean Drive is a famous stretch of road that runs parallel to South Beach. The 1.5-mile (2.4 km) long street runs from 1st Street all the way down to 15th Street, following the coastline.
Parking around Ocean Road can be a nightmare, especially since the area has become pedestrianized – good luck finding a parking spot! The city government website lists public parking garages in the area, but they're often full.
If you don't have a car, the free Miami Beach Trolley runs every 30 minutes between 8am and 11pm and stops just a few blocks from Ocean Drive. The Metro bus will get you there from almost anywhere, but it's often slow and crowded.
How to Get There?
The best way to get from Kaskades Hotel South Beach to Ocean Drive is on foot. The distance is only about 0.4 miles and takes less than 10 minutes.
Kaskades is located at 300 17th Street, just one block from Collins Avenue. To get to Ocean Drive, just go straight to Collins Ave and then head south towards 15th St. When you turn onto 15th St, Ocean Drive will be on your right.
One of the Best Experiences in Miami Beach
When you come to Miami Beach, be sure to drive along Ocean Drive. With its Art Deco architecture, vibrant nightlife and scenic views, it's an essential part of the Miami Beach experience. Whether you want to soak up the sun or party the night away, you should definitely head to Ocean Drive.
At Kaskades Hotel South Beach, we look forward to joining you on your next walk along Ocean Drive. Our luxurious and modern hotel is the perfect place to stay while you explore all that Miami has to offer. We can't wait to welcome you!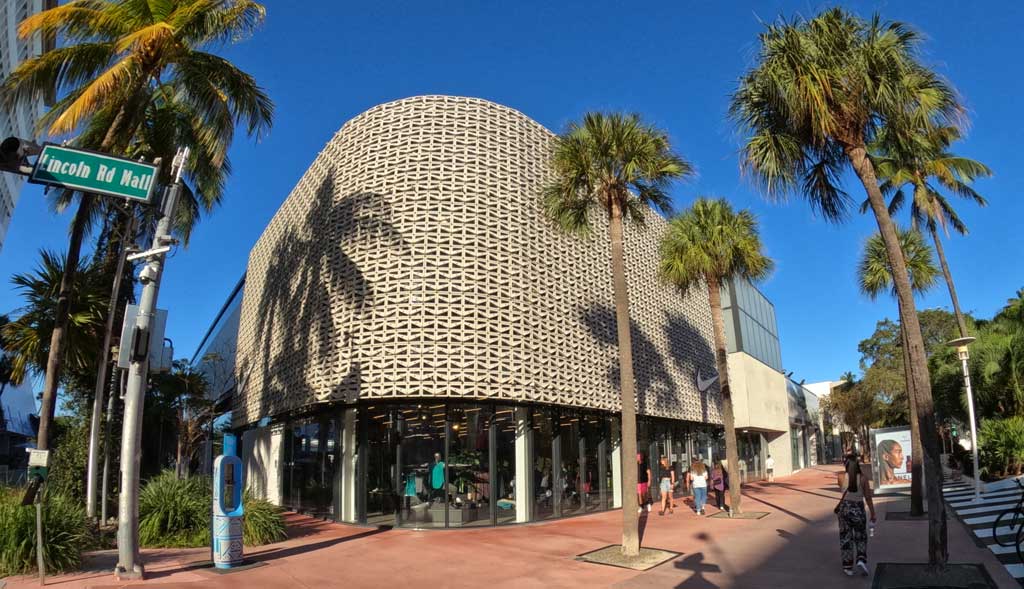 Lincoln Road Mall: Miami's Hippest Street
Lincoln Road Mall is a walkable 10-block strip of upscale stores, cafes, restaurants and bars in South Beach. There's no doubt that Lincoln Road is one of the most popular destinations in Miami. The pedestrian...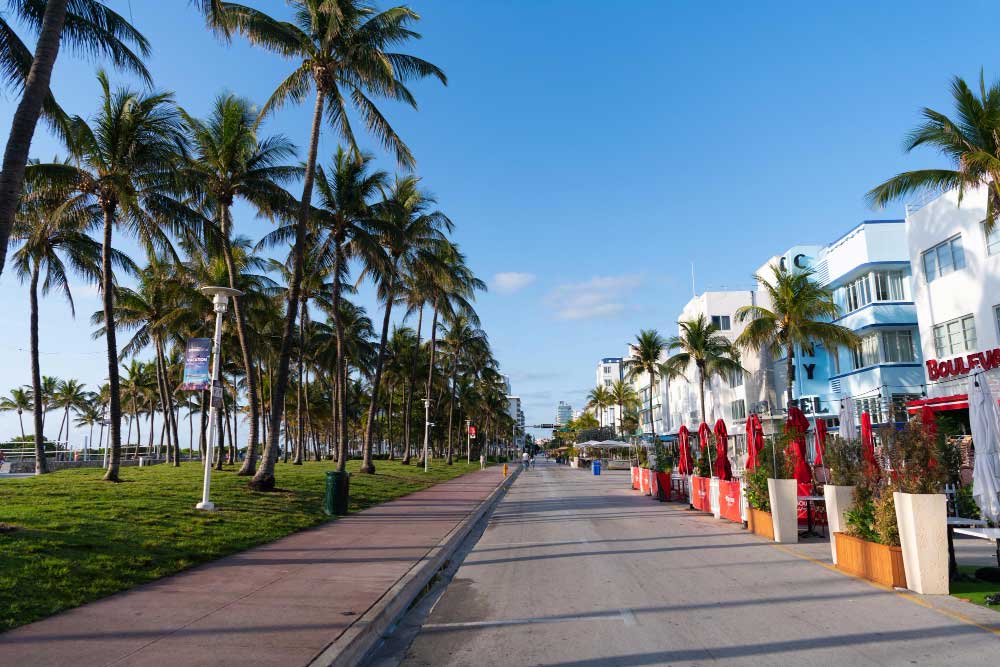 Why Ocean Drive is a Must-see in Miami Beach
When you walk down Ocean Drive, it's like taking a step back in time. The retro cafes, art deco hotels and lively nightclubs create an atmosphere unlike any other in Miami. On one side of...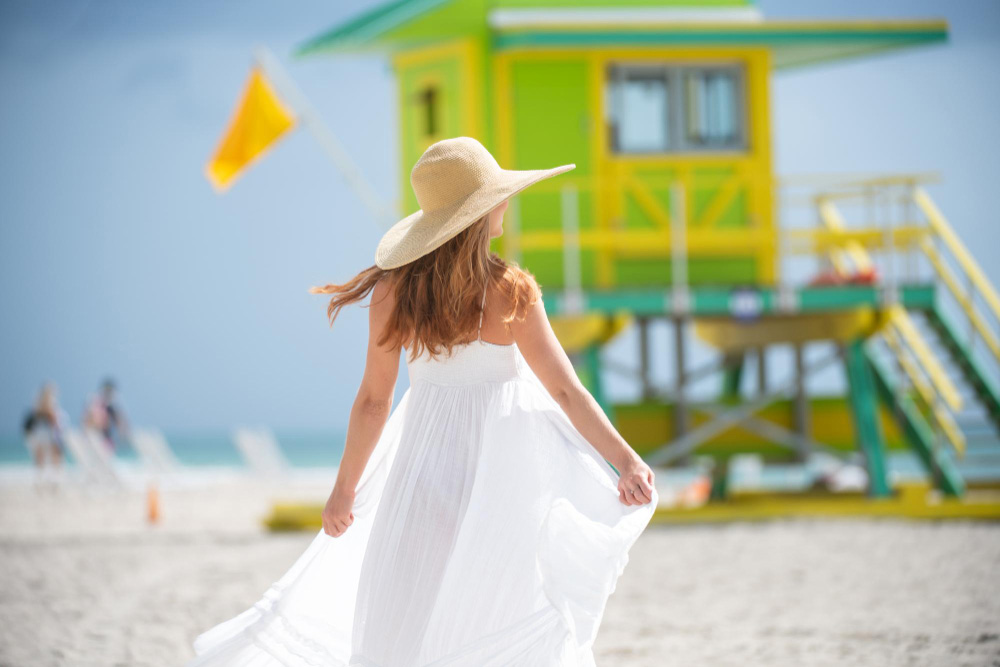 Miami Beach: Why It's the Best Place to Find Your Perfect Beach
Miami Beach is one of the most beautiful and inviting beach destinations in the world. With its endless white sand beaches, turquoise waters and perfect weather, Miami Beach is the best place to find your...