BACK
Miami Spice Restaurant Months 2023 is back, and the city's culinary scene is in turmoil! This highly anticipated event offers foodies a unique opportunity to enjoy the best gastronomic delights Miami has to offer. With an array of exquisite restaurants showcasing their culinary prowess, the options are endless for those seeking an unforgettable culinary experience. Join us on a journey through some of the most renowned eateries participating in Miami Spice Restaurant Months 2023.
The appeal of Miami Spice Restaurant Months is the variety they offer. More than 200 restaurants only confirm how united and organized Miami is to serve its residents and millions of visitors each year. From lively Cuban eateries to cozy Italian trattorias to vibrant Japanese sushi bars, each restaurant showcases a taste of its unique culture during this grand celebration. Whether you crave classic dishes or have a penchant for high-end gastronomy, this festival guarantees a delicious experience to suit your preferences.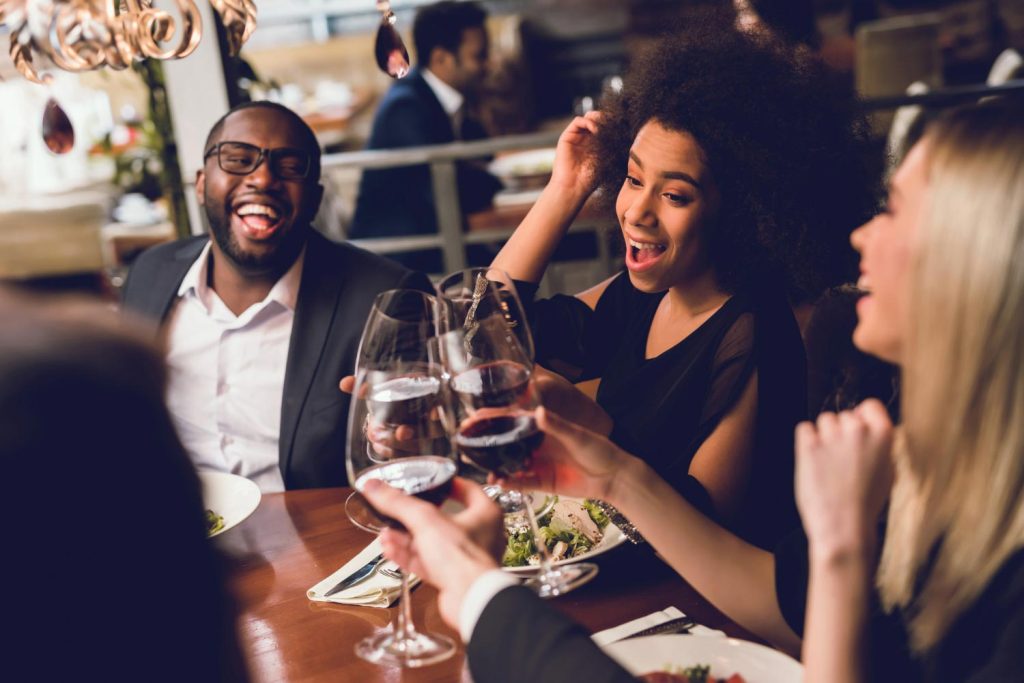 The event is a kaleidoscope of esteemed establishments, from enchanting hidden gems to illustrious gourmet paradises, led by internationally acclaimed culinary virtuosos who will treat you to their exquisite offerings. Immerse yourself in the symphony of flavors as these exceptional venues present carefully curated three-course menus, available at fixed prices to ensure a culinary escapade that is as enjoyable as it is affordable: Lunch/Brunch for $30/35 and Dinner for $45/60. Kindly note that the above prices do not include taxes, gratuities, and in most cases, beverages.
Let us take a look at the list of participating restaurants taking part in the prestigious Miami Spice Restaurant Months 2023, organized by neighborhood.
South Beach – 58 Participants
South Beach is an iconic destination known for its vibrant atmosphere, stunning beaches and culinary delights. During Miami Spice Restaurant Months in 2023, South Beach will play host to 58 participants offering a wide range of delicious culinary experiences. From top-rated seafood restaurants to trendy fusion restaurants, foodies can enjoy a variety of flavors while experiencing the city's high-energy atmosphere. Set against the backdrop of palm-lined streets and the sparkling Atlantic Ocean, South Beach promises an unforgettable gastronomic journey that showcases Miami's rich cultural diversity and innovative culinary scene.
Joe's Stone Crab Restaurant
Orilla Bar & Grill
Issabella's
Queen Miami Beach
Baia Beach Club Miami
Mr. Chow Miami
Prime Italian
Lido Restaurant and Bayside Grill
RED South Beach
LT Steak & Seafood
Bar Collins
Katsuya South Beach
Yardbird Southern Table & Bar
RWSB Miami
Juvia Miami
Villa Azur Restaurant & Lounge
Estiatorio Milos
Dolce Italian Restaurant
Prime Fish
Drunken Dragon
Sushi Garage Miami Beach
Jaya, at The Setai
Santorini By Georgios
Tanuki Miami
Havana 1957 – Ocean Drive
Oh! Mexico
PLANTA South Beach
Azabu Miami Beach
Stiltsville Fish Bar
Chotto Matte
Seawell Fish N' Oyster & Minnow Bar
MILA Restaurant
Mercato Della Pescheria Miami Beach
Via Emilia 9
Fuego Y Mar
The Ocean Grill
Mareva 1939 at the National Hotel
Strawberry Moon
Meet Dalia
Amalia Restaurant
Rum Room
Sérêvène by Chef Pawan Pinisetti
Fratelli La Bufala
Abbale Telavivian Kitchen
Tropezon
Playa Miami
Mehzcla Restaurant South Beach
Baoli
Sushi | Bar Miami
News Cafe
Casa Bufala
Joliet
A Fish Called Avalon
KOMMA Restaurant
Editor Ristorante & Pizzeria
Byblos Miami
Serena Miami
Full Bloom – Gourmet Vegan Cuisine
Miami Beach – 1 Participant
Miami Beach, an oasis of sun, sand and style, will host this grand event where attendees can savor the flavors of Miami Beach, known for its fusion of international cuisine and fresh seafood. With its vibrant Art Deco architecture and stunning beaches, Miami Beach provides the perfect backdrop for an unforgettable culinary adventure.
Mid Beach – 9 Participants
Mid Beach, a vibrant neighborhood between South Beach and North Beach, will captivate culinary foodies during Miami Spice Restaurant Months. With a variety of culinary offerings, Mid Beach promises an unforgettable culinary experience.
Tavern at Hotel Croydon
La Côte at Fontainebleau Miami Beach
27 Restaurant and Bar
Prime 54
Market At EDITION
Pao by Paul Qui at Faena Miami Beach
Los Fuegos at Faena Miami Beach
Gitano Miami at Casa Faena
Ocean Social
Sunny Isles Beach – 3 Participants
Sunny Isles Beach, a picturesque waterfront destination, will tempt taste buds with its three participants during the event. With its stunning beaches and cosmopolitan atmosphere, Sunny Isles Beach offers a perfect blend of relaxation and gastronomic pleasure during this renowned culinary event.
Avra Estiatorio Miami
Azzurro Italian Restaurant & Bar
BALEENkitchen
Downtown Miami / Brickell – 45 Participants
Downtown Miami and Brickell, the vibrant heart of the city, will be a gastronomic haven during the event with an impressive lineup of 45 participants. This vibrant urban landscape offers an array of culinary delights. From chic rooftop restaurants to intimate cafes, Downtown Miami and Brickell offer something for every palate. With its diverse cultural influences and innovative culinary scene, visitors can indulge in a fusion of flavors and exquisite dishes. Surrounded by sleek skyscrapers and a vibrant nightlife, this culinary extravaganza in Downtown Miami and Brickell promises a truly unforgettable dining experience
Cafe Americano Brickell
ZERU Miami
PM Fish & Steak House
Gekko
Casablanca Seafood Bar & Grill
Gyu-Kaku Japanese BBQ Brickell
Brasserie Brickell Key
The River Oyster Bar
Novecento Brickell
Boulud Sud
Toro Toro
Truluck's Ocean's Finest Seafood and Crab
Toscana Divino
Barsecco
Seaspice
Marion
Komodo
Quinto
Perricone's Marketplace & Cafe
Mignonette
Crust
Fi'lia Restaurant
Amara at Paraiso
LPM Restaurant & Bar
Balan's
Kaori
Paperfish Sushi
Marabu
Sushiato
Sexy Fish Miami
La Fontana Ristorante Downtown
ConSentido
Gold Coast Kitchen + Cocktails
Giselle Miami
ADRIFT Mare
Vela Miami
The Capital Grille
Tanka Miami
Brasserie Laurel
Edge Brasserie and Cocktail Bar
Calle Dragones Miami
American Social
Bunbury
Petit Comite – Japandi Bistro
North Italia – Miami Brickell
Airport Area – 1 Participants
The Miami International Airport Area, a gateway to the city, is ready to delight travelers and locals during Miami Spice Restaurant. Whether you are grabbing a quick bite before your flight or exploring the surrounding restaurants, this neighborhood offers an unforgettable culinary experience that highlights the city's multicultural influences.
The Pilot House Bar & Restaurant
Allapattah – 1 Participants
Allapattah, an up-and-coming Miami neighborhood, will make a tasteful statement during Miami Spice Restaurant. With its creative energy and diverse community, Allapattah offers a unique culinary experience. Allapattah's rich history and vibrant atmosphere make it a must-see for foodies looking to discover new and exciting culinary experiences at this renowned Miami culinary event.
Aventura – 6 Participants
Aventura, a chic and upscale neighborhood, will tantalize palates during Miami Spice Restaurant with six participants. From upscale steakhouses to trendy gastropubs, these contestants will showcase their culinary skills with delicious dishes and impressive flavors. With its elegant ambiance and culinary diversity, Aventura guarantees an unforgettable culinary experience that perfectly matches the district's sophisticated flair.
Bourbon Steak Miami
Casa D'Angelo
Reunion Kitchen Bar
Italica Aventura
Novecento Aventura
Blind Tiger
Bal Harbour – 3 Participants
Bal Harbour, an exclusive seaside enclave, will captivate all foodies during this two-month gastronomic event. With its luxurious resorts and high-end shopping, this prestigious neighborhood offers a world-class culinary experience. The combination of picturesque ocean views, sophisticated ambiance and exceptional cuisine makes Bal Harbour a must-visit destination for those seeking a luxurious and memorable culinary experience during this major culinary event.
Atlantikós – The St. Regis Bal Harbour
Artisan Beach House
Aba
Coconut Grove – 12 Participants
Coconut Grove, an unconventional and charming neighborhood, will enchant taste buds during the event with its twelve participants. Known for its lush greenery and relaxed atmosphere, Coconut Grove offers a diverse culinary experience. Whether it's a leisurely brunch or a multi-course dinner, Coconut Grove promises a delicious culinary adventure.
Amal Miami
Bill Hansen Catering
Jaguar Restaurant
Glass & Vine
Isabelle's Grill Room & Garden
Planta Queen
The Key Club
Sushi Garage Cocowalk
Botanico Gin & Cookhouse
Minty Z
Like Mike Italian Restaurant
Bayshore Club
Coral Gables – 21 Participants
Coral Gables, a quaint and historic neighborhood, will delight foodies during the gastronomic festival with an impressive twenty-one participants. Known for its Mediterranean Revival architecture and tree-lined streets, Coral Gables offers a culinary journey like no other. Whether exploring international cuisine or sampling local specialties, dining in Coral Gables is an experience that delights the senses and leaves lasting memories.
The Wagyu Bar
Fiola Miami
The Gibson Room
KAIA
Zucca Restaurant
Morton's The Steakhouse – Coral Gables
Ruth's Chris Steak House
Fontana
NOMA Beach at Redfish
Sawa Restaurant & Lounge
Bulla Gastrobar Coral Gables
Bellmónt Spanish Restaurant
MesaMar Seafood Table
Kao Sushi & Grill
Bugatti Bistro
Mamey Restaurant
Eclectico Restaurant & Bar
Orno Restaurant
Americana Kitchen
CalaMillor Gourmet Experience
Vinya Table
Doral – 8 Participants
With eight participating restaurants, the district offers a diverse array of flavors and cuisines to satisfy any palate. From trendy Latin American and Cuban restaurants to upscale eateries from major brands, visitors can enjoy a variety of delicious dishes prepared by talented chefs. Immerse yourself in a gastronomic journey and experience the best of Doral's culinary delights at Miami Spice Restaurant.
Champions Bar & Grill
La Fontana Ristorante Doral
Dragonfly Izakaya & Fish Market
Blue Matisse Restaurant and Nau Lounge
Bulla Gastrobar Doral
Novecento Doral
Historic Overtown – 1 Participant
Immerse yourself in this vibrant neighborhood known for its cultural heritage and soulful cuisine. Indulge in a culinary journey as participating restaurants showcase their unique take on Southern comfort food, Caribbean delicacies, some Afro-Cuban fusion dishes and the delights of the black community. From soul food classics to innovative variations on traditional recipes, Historic Overtown offers a tantalizing array of flavors to satisfy any foodie. Experience the charm of this historic neighborhood while sampling delicious dishes at Miami Spice Restaurant.
Kendall – 5 Participants
From upscale restaurants to cozy cafes, Kendall has something for everyone. Indulge in a mix of international cuisines, including Latin American, Mediterranean and Asian-inspired dishes. Whether you crave delicious seafood, juicy steaks or creative vegetarian dishes, Spice Restaurant Months are the perfect opportunity to explore and enjoy the vibrant dining scene of this bustling Miami suburb. Do not miss out on this delicious culinary adventure in Kendall.
Whitney's Restaurant
Café Catula Fine Restaurant and Art Gallery
Chef Adrianne's Vineyard Restaurant and Bar
Earls Kitchen + Bar
Key Biscayne – 2 Participants
This oasis of pristine beaches and breathtaking views is also a foodie's paradise. With a selection of participating restaurants, Key Biscayne offers an exquisite culinary experience. From fresh seafood to tantalizing Latin American flavors, enjoy an array of delectable dishes prepared by talented chefs.
Novecento Key Biscayne
Cantina Beach
Little Havana – 2 Participants
Immerse yourself in Miami's vibrant cultural heart, Little Havana, during Miami Spice Restaurant. Explore the vibrant streets and indulge in the authentic flavors of Cuban cuisine at participating restaurants. From succulent roasted pork to spicy mojitos, this culinary feast will transport you to the bustling streets of Havana.
Cafe La Trova
Sala'o Cuban Restaurant & Bar
Miami Design District – 5 Participants
Discover the intersection of art, design and gastronomy in the Miami Design District. Immerse yourself in a culinary journey where participating restaurants offer innovative menus inspired by the creative atmosphere of the district. Indulge in unique flavors and enjoy a truly artistic dining experience.
Michael's Genuine® Food & Drink
CHICA
Cote Miami
Sofia Design District
Le Jardinier Miami
Miami Lakes – 1 Participant
With a selection of participating restaurants, this suburban gem offers a tantalizing array of flavors and cuisines to satisfy any palate. From local specialties to international delights, Miami Lakes has something for every foodie.
Miami Shores – 1 Participant
Escape to scenic Miami Shores during Miami Spice Restaurant. With an array of participating restaurants, this quaint neighborhood offers a delicious culinary journey. Savor a variety of flavors, from fresh seafood to international dishes, while enjoying the charming ambiance of Miami Shores.
Ferraro's Kitchen Restaurant and Wine Bar
North Bay Village – 1 Participant
Experience North Bay Village's waterfront dining scene during Miami Spice Restaurant. With its breathtaking views and participating restaurants, this island community offers a delicious array of flavors. Enjoy an unforgettable culinary adventure in North Bay Village – from seafood delights to international dishes.
North Miami Beach Area – 2 Participants
Discover the culinary delights of the North Miami Beach Area with a selection of participating restaurants. This vibrant neighborhood offers a variety of tastes. From international cuisine to local specialties, enjoy an unforgettable culinary experience in North Miami Beach.
Morton's The Steakhouse – North Miami
Nara Sushi and Japanese Steakhouse
Pinecrest – 4 Participants
Escape to the charming Pinecrest Village neighborhood during Miami Spice Restaurant Months 2023. With its cozy ambiance and participating restaurants, this neighborhood offers a delicious culinary experience. From farm-to-table creations to global flavors, Pinecrest is a must-visit for foodies seeking a unique culinary experience.
Gyu-Kaku Japanese BBQ Pinecrest
French Bistro
Bulla Gastrobar The Falls
Platea Miami
South Miami Area – 6 Participants
Experience the diverse culinary scene of the South Miami neighborhood with a variety of participating restaurants. This vibrant neighborhood offers a variety of flavors and cuisines. From Latin American delicacies to fusion dishes, discover South Miami's rich gastronomic offerings.
Old Lisbon Sunset Drive
Two Chefs Restaurant
Cracked by Chef Adrianne
Root & Bone South Miami
Mi'Talia Kitchen and Bar
Beauty and The Butcher
Upper East Side – 3 Participants
Dive into the trendy Upper East Side with a selection of participating restaurants all the way to Miami Spice Restaurant. This upscale neighborhood offers a culinary journey of creativity and sophistication. From gourmet seafood to innovative cocktails, treat yourself to an unforgettable culinary experience on the Upper East Side.
Blue Collar
Osteria
Tigre Restaurant & Bar
Wynwood – 12 Participants
A visit to Miami is not good without experiencing the vibrant and artistic atmosphere of Wynwood during Miami Spice Restaurant. With a whopping twelve participating restaurants, this neighborhood is a foodie's dream. From trendy food trucks to chic eateries, Wynwood offers an eclectic mix of flavors that make it a must-visit for culinary lovers.
MaryGold's Florida Brasserie
Dukunoo Jamaican Kitchen
Mau Miami
Negroni Midtown
Pez Loco – Restaurant & Tequila Bar
DOYA
Salvaje Miami
Fabel Miami
Italica Midtown
doma Restaurant
Mayami
Branja Miami
A Two-Month Culinary Festival Not To Be Missed
Miami Spice Restaurant promises a culinary journey like no other, with a diverse selection of participating restaurants to tempt your taste buds. From Italian masterpieces to fusion extravaganzas, from Latin American flavors to seafood delights, from Mediterranean delicacies to Japanese artistry, the participating venues offer a symphony of flavors that will transport you to culinary heaven. So, mark your calendars and embark on this culinary adventure. Indulge in these exceptional restaurants and experience the culinary masterpieces Miami has to offer!