BACK
The Miami Beach Convention Center has announced its upcoming events for 2023. With a variety of events ranging from conventions to trade shows, there's sure to be something for everyone. The Convention Center is committed to providing a unique and memorable experience for all who attend. We hope to see you there!
1. Annual MLK Unity Scholarship Breakfast
January 16, 2023
The Dr. Martin Luther King Jr. Holiday Breakfast is a fundraiser benefiting UNCF Twin Cities that helps students of color attend and graduate from college. The MLK Breakfast, held in the Twin Cities for 33 years, is an important event known for uniting the community and supporting local UNCF Twin Cities scholarship. Its goal is to celebrate the legacy of Dr. Martin Luther King's work and create a call to live out his legacy today in the community.
2. Advanced Therapies Week
January 17-23, 2023
Advanced Therapies Week is an annual event that brings together biotech companies and vendors to share expertise and discover innovative technologies. This year, the focus is on commercialization, making it the perfect event for biotech companies looking to bring their products to market.
Advanced Therapies Week offers attendees a unique experience with thought-provoking content, top-notch speakers, and must-attend networking events 24 hours a day. This is an event you don't want to miss if you want to be at the forefront of the rapidly evolving field of cell and gene therapy.
For organizers, the importance of face-to-face exchanges has become increasingly clear over the past two years. That's why networking opportunities are an important part of their event calendar, from wellness vacations to beach parties. They provide the perfect opportunity to forge those all-important partnerships in a relaxed and lively environment.
3. Debanked Connect Miami 2023
January 17-19, 2023
Get ready for one of the biggest events in alternative finance – DeBanked CONNECT Miami. It'll be held at the Miami Beach Convention Center on the third floor in the Sunset Vista Ballroom. Here you can make all your contacts and make dreams come true while sharing similar experiences with potential business partners. Don't miss it!
4. The Original Miami Beach Antique Show
January 19-23, 2023
The Original Miami Beach Antique Show is the perfect place to find that one-of-a-kind piece you've been looking for. With more than 600 national and international vendors of antiques, art, furniture, home accessories and vintage items, you're sure to find something that catches your eye. Browse through endless rows of treasures and discover hidden treasures that will make your home unique.
Are you looking for some of the most coveted pieces in the world? At this event, you can discover exquisite pieces from household names like Louis Comfort Tiffany, Cartier, Hermès, Georg Jensen, David Webb, Andy Warhol, Patek Philippe and Rolex. Want a guided tour through the eras? The exhibition offers free guided tours led by top experts in their field. They cover jewelry from the Georgian to retro eras, as well as antique furniture, art and decor.
If you're looking for buying tips, the free pop-up classes are the perfect place to get inspired and stock up on everything you need to know. With expert advice, you're sure to find everything you need for your next purchase. Don't miss this once-in-a-lifetime event – come to the Original Miami Beach Antique Show in January 2023!
5. Life Time Miami Marathon & Half Expo
January 27-28, 2023
At the Life Time Miami Marathon & Half Expo, you can pick up your race bibs and packets for race weekend. The two-day expo at the Miami Beach Convention Center is open to the public and free. It features official running merchandise and a variety of exhibitors offering the latest and greatest in running shoes, apparel, nutrition and technology. Participants and visitors will find exciting experiences and attractions throughout the grounds!
6. Anime Ink Con 2023
January 27-29, 2023
The world's first anime tattoo convention is here – Anime Ink Con! Anime Ink Con is the only convention of its kind that combines the most exciting elements from the anime and tattoo worlds, and you definitely don't want to miss it. One-way tickets purchased are valid for one day only and can be used Friday, Saturday or Sunday. The opening hours are as follows: Friday 3:00pm – 10:00pm, Saturday 11:00am – 10:00pm and Sunday 11:00am – 7:00pm.
7. Discover Boating Miami International Boat Show
February 15-19, 2023
It's official: the Miami International Boat Show and the Miami Yacht Show proudly announce the launch of their new joint venture, the Discover Boating Miami International Boat Show! It's time to add more pizzazz to your life by getting out on the water – discover kayaks, superyachts, not to mention the latest yachts. Come aboard for an unforgettable experience!
8. Natural Disasters Expo
March 1-2, 2023
Come to the Natural Disasters Expo at the Miami Beach Convention Center in March 2023 and discover disaster and emergency response opportunities! This is your chance to become a part of disaster management and mitigation – a once-in-a-lifetime event you can't miss. Be a part of this extraordinary opportunity!
9. Expoverse
March 2-4, 2023
Discover the incredible potential of Expoverse 2023 – a future filled with technologies that will revolutionize our perception of reality! Get up close and personal with how NFTs, Blockchain, and Web 3.0 will shape the world around us, and connect with other groundbreaking artists, experts, and innovative entrepreneurs.
10. NFL Consumer Products Summit
March 8-9, 2023
Mark your calendars for March 8 and 9, 2023! The exciting NFL Consumer Products Summit will be held at the stunning Miami Beach Convention Center – don't miss it!
Location
Just two blocks from world-famous Collins Avenue, between the Atlantic Ocean and the Intracoastal Waterway, is the Miami Beach Convention Center. Just a 5-minute walk from the Kaskades Hotel South Beach, the Convention Center is a testament to the city's greatness.
​Major Events to Be Held in Miami Beach in 2023
The Miami Beach Convention Center is an ideal venue for 2023. Located in the heart of South Beach, the Convention Center is just a short walk from the beach, restaurants, nightclubs and stores. With many events taking place throughout the year, the MBCC is the perfect place to network and share knowledge with people from around the world.
Book your luxury accommodations with us now and you'll be less than a 5-minute walk from the Convention Center. With easy access to all the amenities and conveniences you need, our accommodations are the perfect choice to make your stay in the city as comfortable as possible.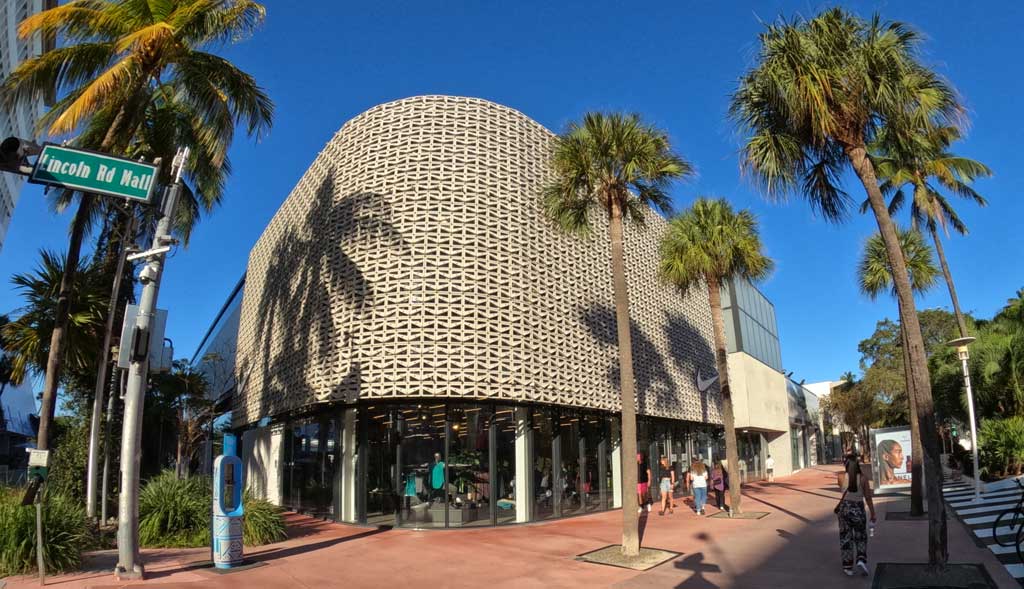 Lincoln Road Mall: Miami's Hippest Street
Lincoln Road Mall is a walkable 10-block strip of upscale stores, cafes, restaurants and bars in South Beach. There's no doubt that Lincoln Road is one of the most popular destinations in Miami. The pedestrian...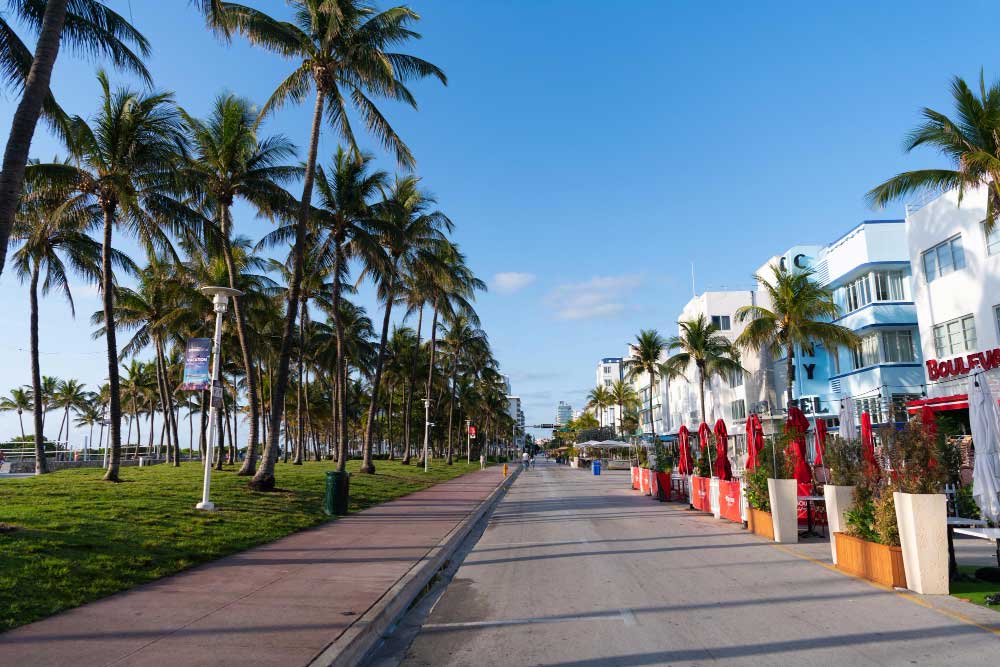 Why Ocean Drive is a Must-see in Miami Beach
When you walk down Ocean Drive, it's like taking a step back in time. The retro cafes, art deco hotels and lively nightclubs create an atmosphere unlike any other in Miami. On one side of...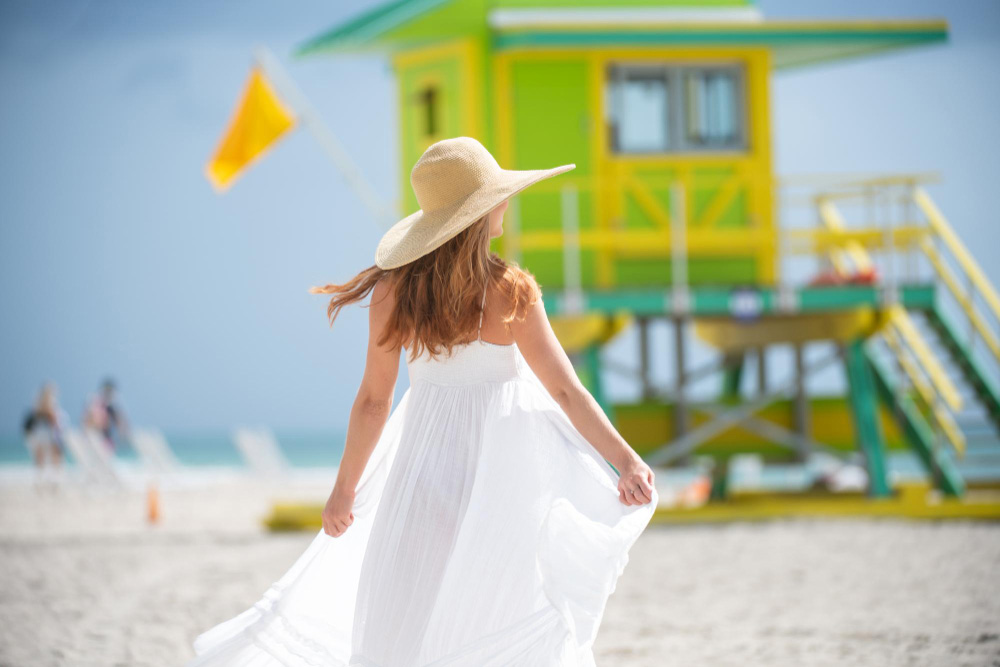 Miami Beach: Why It's the Best Place to Find Your Perfect Beach
Miami Beach is one of the most beautiful and inviting beach destinations in the world. With its endless white sand beaches, turquoise waters and perfect weather, Miami Beach is the best place to find your...