BACK
Lincoln Road Mall is a walkable 10-block strip of upscale stores, cafes, restaurants and bars in South Beach. There's no doubt that Lincoln Road is one of the most popular destinations in Miami.
The pedestrian zone with its high-end stores, restaurants and art galleries is a must-see for anyone visiting the city. Whether you're looking for souvenirs or beachwear, or just want to people-watch, Lincoln Road is the place to be.
The History of Lincoln Road
Lincoln Road Mall was originally a mangrove forest, but was cleared and developed in the early 1900s.
When developer Carl Fisher laid out Lincoln Road in 1912, he named it after the assassinated Union savior. Just one year later, the City of Miami dedicated its monument to the Confederacy. Fisher's vision was to make Lincoln Road "the Fifth Avenue of the South."
In the 1940s, luxury brands such as Bonwit Teller, Burdines, Saks Fifth Avenue, Cadillac, and Lincoln all had outposts along Lincoln Road. In the late 1950s, Miami Beach commissioned renowned architect Morris Lapidus to redesign Lincoln Road. His design for an open-air shopping center was only the second of its kind in the United States.
The street was closed to traffic and opened in November 1960 as one of the nation's first pedestrian malls. It described itself as the "most magnificent shopping center in all of America."
Today, Lincoln Road is a vibrant center, home to a state-of-the-art multiplex movie theater, the architecturally acclaimed Lincoln Road parking garage, the famous New World Center concert hall, and more than 200 boutiques, local and national retail stores, and fine restaurants and bars.
Where's the Lincoln Road Mall located?
Lincoln Road is located between 16th and 17th Streets in Miami Beach, just a 3-minute walk (0.1 mile) from Kaskades Hotel South Beach, via 17th St and Washington Ave.
Below you can see the suggested route that you can click on Google Maps to get from Kaskades Hotel South Beach to Lincoln Road:
The Stores
Lincoln Road Mall is a lively, pedestrian-friendly center for shopping, dining and entertainment. With many local and out-of-town visitors, excellent shopping and outstanding restaurants, it's no wonder this mile-long boulevard is one of South Florida's premier destinations.
Shoppers, buckle up, because a wild ride awaits you on Lincoln Road. This street is lined with the hottest fashion stores like Zara, Lacoste, Gap, Victoria's Secret, Anthropologie, Original Penguin, Forever 21, Guess, Nike, H & M and Athleta. And the best part? Most stores are open daily from 10am to 11pm!
The Food
Lincoln Road has no shortage of delicious restaurants. Havana 1957 is the perfect spot for authentic Cuban cuisine and cocktails, Meat Market is ideal for lovers of prime steak, Shake Shack is a must for burger fans, and Molto Pizza and Booze is a great choice for New York-style pizza.
If you love Mexican food, then you've to try Huahua's Taqueria. This small eatery serves delicious tacos and more. You won't be disappointed at Juvia either, a luxurious rooftop restaurant with a bar and a breathtaking views of South Beach.
Whatever your taste, you'll find some of the best restaurants in Miami Beach on Lincoln Road!
Cafés & Bar
In this lively and electric street you can enjoy an excellent coffee, a beer or a cocktail. You'll always have at your disposal a large number of café-bars to spend an afternoon or evening with family and friends.
The tables and cafes on the sidewalks of Lincoln Road provide the perfect backdrop for people-watching and enjoying the endless sunshine. Most cafes and bars on Lincoln Road take advantage of the nice weather and offer covered outdoor seating. In the early afternoon, locals gather here to relax and enjoy a happy hour before dinner.
Order a drink at Segafredo L'Originale or a coffee at Lincoln Eatery and watch the world go by – that's how the locals do it!
People-watching
You never know who you'll run into as you stroll down Lincoln Road in Miami Beach. One minute you'll hear a melodious mix of languages from around the world and the next you'll witness a bustling parade of dog-walking locals, hurried shoppers, supermodels, street performers and celebrities. It's always an interesting experience to people-watch in this lively area!
Definitely an Unavoidable Place
Lincoln Road is a great place to people-watch, grab a bite to eat or store. Whether you're looking for high-end fashion or cheap souvenirs, you're sure to find what you're looking for on Lincoln Road. The street is also home to many art galleries, museums and theaters, making it the perfect place to spend a day or evening.
So don't hesitate to visit this spectacular promenade full of entertainment, just a few steps away from Kaskades Hotel South Beach. What're you waiting for? Book your stay now and enjoy the best things to do in Miami South Beach.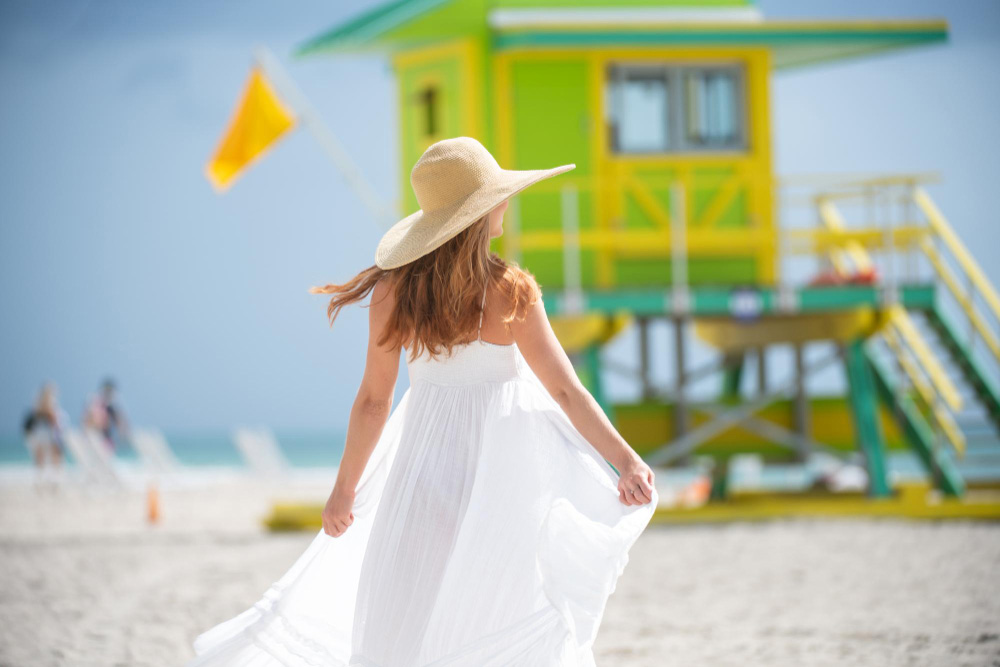 Miami Beach: Why It's the Best Place to Find Your Perfect Beach
Miami Beach is one of the most beautiful and inviting beach destinations in the world. With its endless white sand beaches, turquoise waters and perfect weather, Miami Beach is the best place to find your...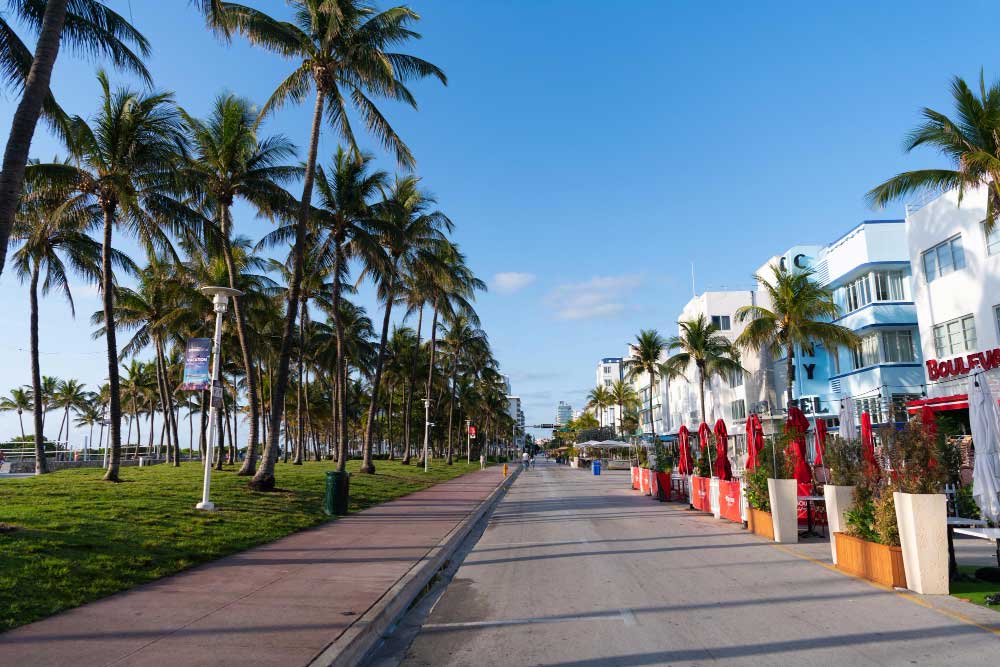 Why Ocean Drive is a Must-see in Miami Beach
When you walk down Ocean Drive, it's like taking a step back in time. The retro cafes, art deco hotels and lively nightclubs create an atmosphere unlike any other in Miami. On one side of...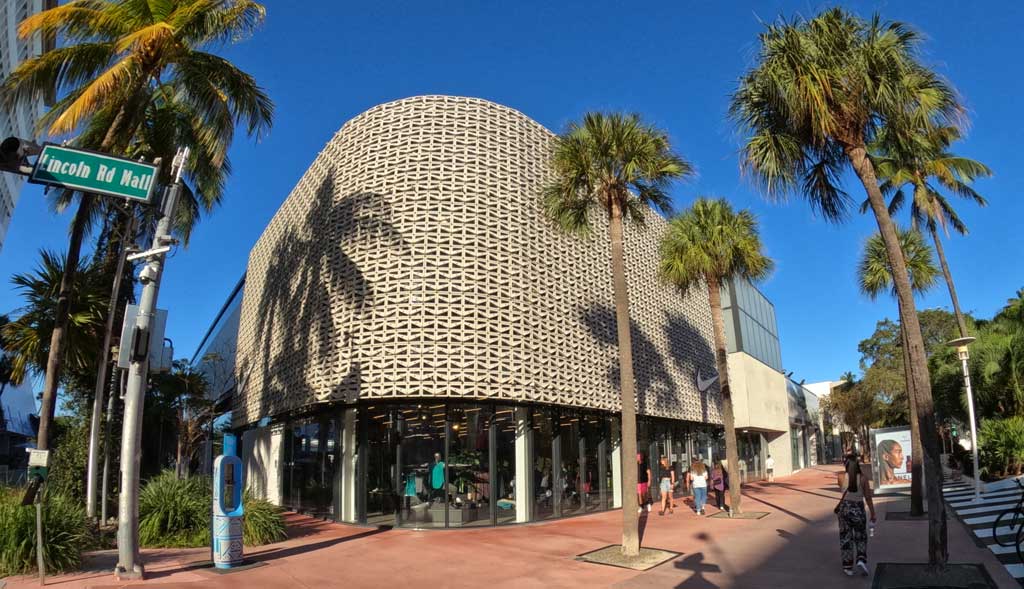 Lincoln Road Mall: Miami's Hippest Street
Lincoln Road Mall is a walkable 10-block strip of upscale stores, cafes, restaurants and bars in South Beach. There's no doubt that Lincoln Road is one of the most popular destinations in Miami. The pedestrian...