BACK
Experience the pinnacle of relaxation and wellness when Miami Spa Months 2023 returns in July and August. This is the perfect opportunity to escape the hustle and bustle of everyday life and immerse yourself in a world of tranquility and pampering.
During Miami Spa Months, treat yourself to a series of rejuvenating treatments carefully crafted by expert therapists at Miami and Miami Beach's most renowned spas. Whether you are craving a soothing massage that will make stress disappear, a revitalizing facial that will restore your natural glow, or a restorative body treatment that will give you a new lease on life, you'll find it all at the best spas participating in this exclusive event.
Each participating spa offers exceptional service and customized experiences tailored to your individual needs and desires. Expertly trained therapists will guide you through treatments tailored to your specific needs, leaving you feeling rejuvenated, refreshed and restored.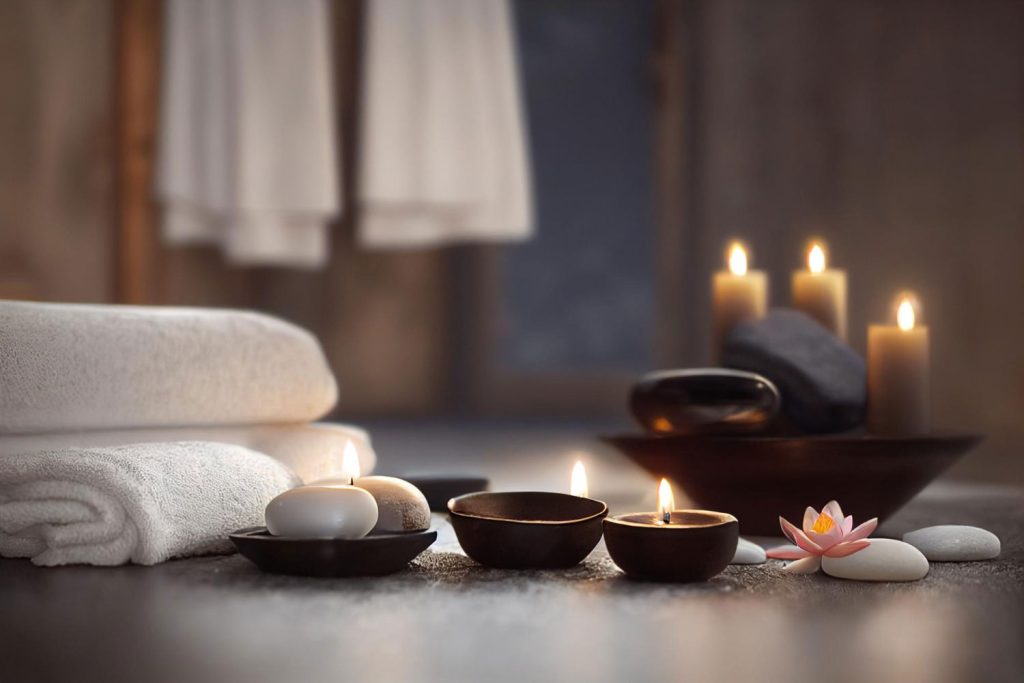 Not only do you have the opportunity to experience world-class spa treatments, but Miami Spa Months also offers enticing deals and discounts that make enjoying self-care even more affordable. Take advantage of these exclusive offers and enhance your spa experience without breaking the bank.
1. How long is the Miami Spa Month?
Get ready for the ultimate relaxation and rejuvenation experience during Miami Spa Months from July 1 to August 31. During this exclusive event, you'll have the opportunity to indulge in an array of luxurious treatments and therapies at the city's most sought-after spas. With special offers and discounts, it's never been easier to visit the best spas in Miami. Do not miss out on this incredible opportunity to pamper yourself and relax in style.
2. Miami Spa Month Deals & Specials
Immerse yourself in pure luxury during Miami Spa Months and treat yourself to exclusive spa treatments at unbeatable prices. With treatments starting at just $109, these divine spa experiences offer a unique blend of serenity and opulence that is truly remarkable. From heavenly massages to invigorating facials and a plethora of rejuvenation options in between, each treatment transports you to a realm of pure bliss. In the tranquil atmosphere of these spa paradises, you can revitalize both your body and your mind. Take advantage of this rare opportunity to be pampered during Miami Spa Months and emerge with a renewed sense of vitality.
3. Discover inner serenity during Miami Spa Months
Immerse yourself in transformative experiences during Miami Spa Months that foster a deeper connection to your inner self. Discover a wide range of therapeutic treatments and rituals that will enhance your well-being and restore balance to your life. From meditation sessions to mindfulness practices, from restorative massages to holistic healing therapies, these sanctuaries offer a variety of paths to inner peace.
Take the opportunity to disconnect from the noise of the outside world and reconnect with who you really are. Embrace the gifts of self-reflection, self-care and self-discovery that await you during Miami Spa Months. Allow yourself to be transported to a place of deep inner stillness where healing and transformation can unfold naturally.
4. Participant Spas
Experience a world of enchantment in Miami as we introduce you to the ultimate spas dominating Miami Spa Months 2023. Step inside these heavenly sanctuaries that enchant everyone who enters. They offer a selection of lavish treatments and stunning surroundings that will leave a lasting impression on your spirit. Let us guide you through the different neighborhoods of Greater Miami and Miami Beach and discover the perfect spa experience tailored just for you.
South Beach – 10 Spas
Bamford Wellness Spa at 1 Hotel South Beach
The Ritz-Carlton Spa, South Beach
Valmont for The Spa at The Setai
Spa 101
Stanton Spa at Marriott Stanton South Beach
K'alma Spa
Away Spa at W South Beach
The Spa at Baia Beach Club
Face Fit Bar
Sea Spa Miami
Mid Beach – 6 Spas
Lapis, the Spa at Fontainebleau
Esencia Wellness at Nobu Eden Roc Miami Beach
The Palms Aveda Spa
The Spa at the Miami Beach EDITION
Tierra Santa Healing House at Faena Hotel Miami Beach
Restart Spa
Miami Beach – 1 Spa
The Spa at Carillon Miami
Downtown Miami / Brickell – 11 Spas
Miami Wellness & Aesthetics Center
Silver Mirror Facial Bar
The Spa at Mandarin Oriental – Miami
mySpa at InterContinental Miami
Enliven Spa & Salon
Ciel Spa at SLS Brickell
LUX Spa at SLS LUX – Brickell
Leaf Spa
Healing Hands Therapeutic Massage
Happy Laser
Skn Elements
Aventura – 1 Spa
Ame Spa & Wellness Collective
Bal Harbour – 2 Spas
Exhale at the Ritz-Carlton Bal Harbour
The Spa at St. Regis Bal Harbour Resort
Coconut Grove – 1 Spa
The Ritz-Carlton Coconut Grove Spa
Coral Gables – 2 Spas
Biltmore Hotel Spa
The Spa at The Loews in Coral Gables
Doral – 1 Spa
Key Biscayne – 1 Spa
The Ritz-Carlton Spa, Key Biscayne
Miami Design District – 2 Spas
The biostation
VITA luxury body club
North Bay Village – 1 Spa
Sunny Isles Beach – 1 Spa
Surfside – 1 Spa
Spa at Four Seasons Hotel and Residences at The Surf Club
Wynwood – 1 spa
Sana Skin Studio – Wynwood
A refuge for those seeking relaxation and rejuvenation
Miami Spa Months promise an escape from the daily grind and an opportunity to truly relax and rejuvenate. At the featured spas, which will transport you to a realm of enchantment and beguile your senses, you can indulge in a variety of pampering treatments and relax in breathtaking surroundings that will leave a lasting impression on your soul.
Take this opportunity to book your stay at Kaskades Hotel South Beach today and take the time to explore the different neighborhoods of Greater Miami and Miami Beach and find your ideal spa experience. Let go of the stresses of life and immerse yourself in the blissful world of Miami Spa Months 2023.