BACK
Kaskades Hotel South Beach is a luxurious 4-star hotel located in the heart of Miami Beach's vibrant and exciting South Beach. With its breathtaking neighborhood views, impeccable service and refined amenities, it's the perfect place for a vacation in a class of its own. Whether you're in town to explore the nearby Miami Beach Convention Center, attend a conference, or just relax, Kaskades Hotel South Beach has everything you need to make your stay perfect.
In this review, we take a closer look at the hotel and its unique offerings, and tell you why it's one of the best hotels near the Miami Beach Convention Center.
Location
Kaskades Hotel South Beach is located in the glamorous Art Deco Historic District of South Beach, just a stone's throw from the famous Miami Beach Convention Center and a stroll from the beach and vibrant nightlife.
Just a short walk from Kaskades SoBe, you'll find a variety of incredible shopping, restaurants, taverns, and stores – not to mention some of the city's most famous museums! as well as the famous Lincoln Road Mall, which is less than a 5-minute walk away.
The Best and Most Exclusive Amenities in Miami Beach
From the moment you enter the doors of Kaskades Hotel South Beach, you'll be greeted by amenities that will amaze even the toughest competition. Enjoy unparalleled exclusivity and luxury during your stay in Miami Beach!
Rooftop deck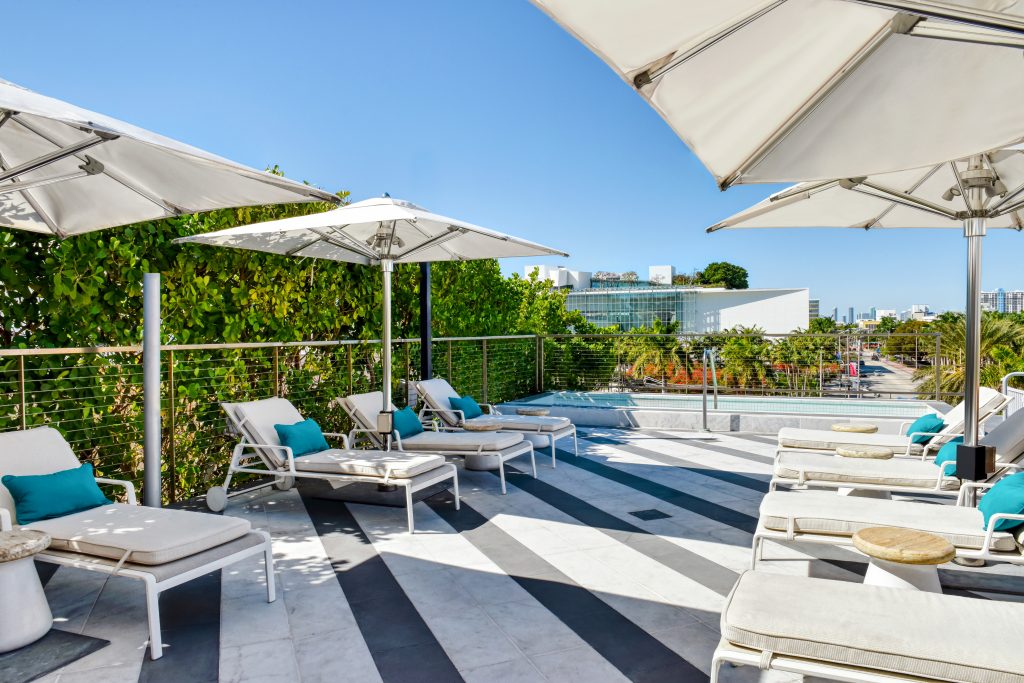 Prepare to be overwhelmed by the breathtaking views at Kaskades South Beach Rooftop Deck! With an unparalleled view of bustling South Beach, you won't miss a second of the buzz. Experience the peace and tranquility as you soak up this magical atmosphere!
Beach Amenities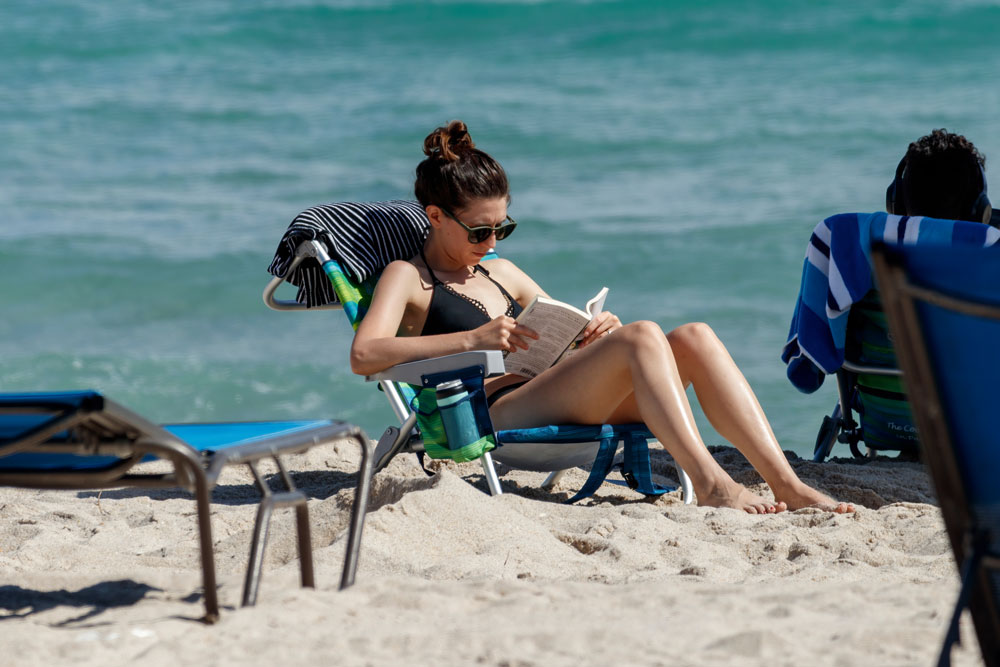 Treat yourself to a pleasant walk to the beach with our luxurious hotel guest amenities. Quickly go to the front desk and request beach chairs and towels for a delightful waterfront experience. Feel the energy that Miami's South Beach exudes on sunny days! Hop on a bike and explore the beach, grab a bite to eat with friends, or just enjoy the warm sunshine.
Dog-Friendly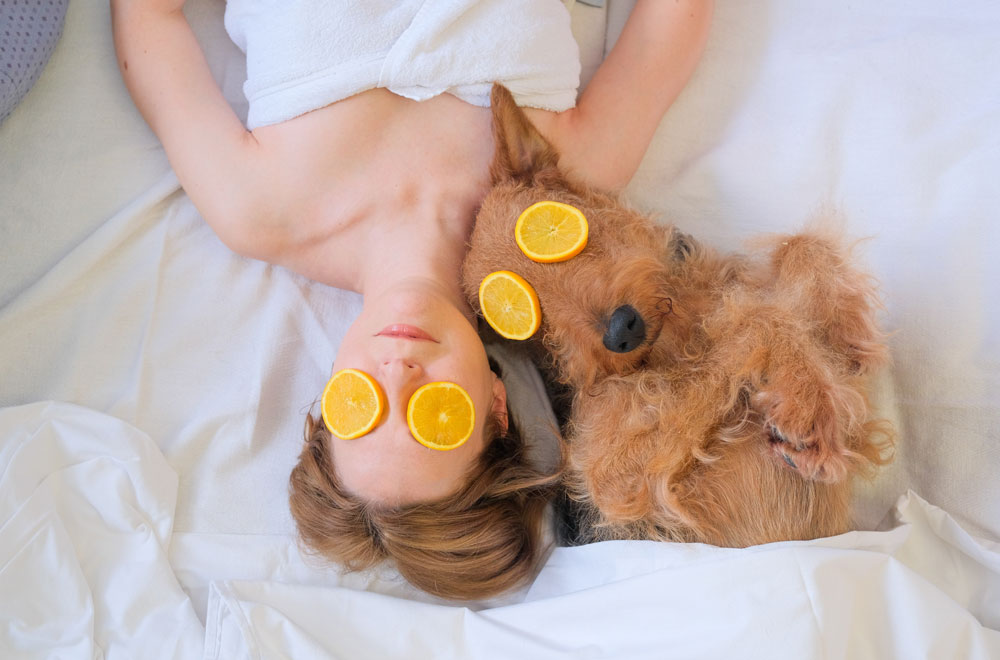 The Kaskades Hotel South Beach prides itself on being a dog-friendly hotel because it loves its furry friends! The Kaskades gladly accepts one dog (up to 30 pounds) per room with no additional pet fees. Dog bowls and beds are available on request, so that your furry friend has a pleasant stay too.
Rooms & Suites
Kaskades South Beach boasts 25 luxuriously appointed guest rooms that exude comfort and style. With their generous space and many amenities, these exquisite retreats make for an unforgettable stay! Elegant marble bathrooms and remote-controlled curtains whisk you away to a world of unparalleled opulence and indulgence – a paradise within your grasp, without any effort on your part.
Experience the ultimate in comfort and convenience – each room features luxurious amenities such as a mini-fridge, personal safe, coffee maker, and apartment screen TV with Roku for your entertainment pleasure.
Take a trip with us and discover the enchanting rooms and suites of Kaskades Hotel South Beach!
Luxury King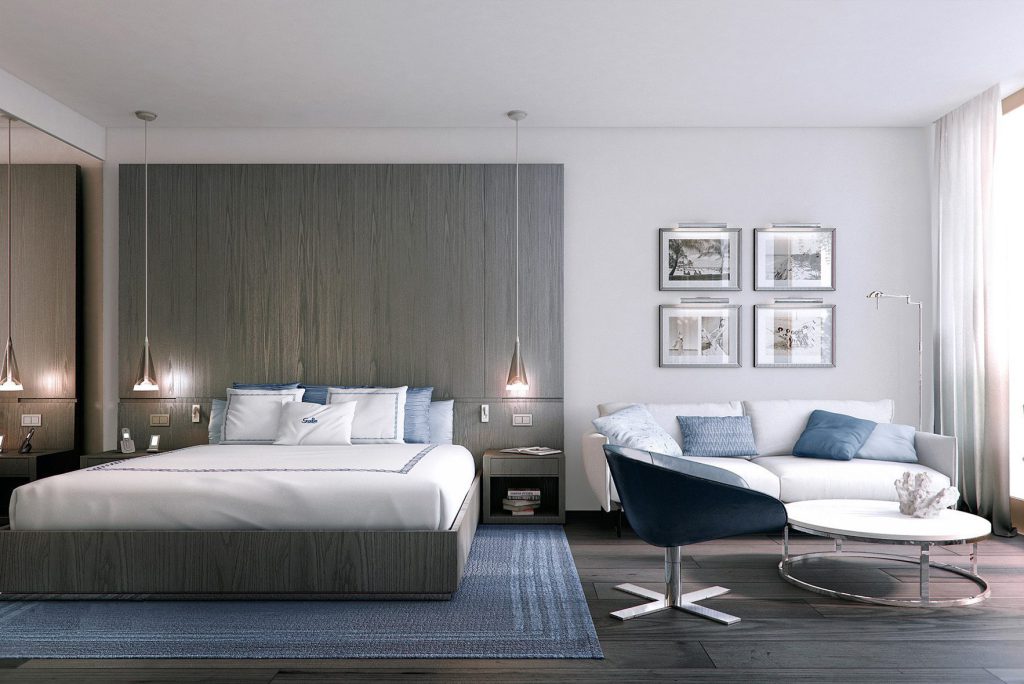 This is a stay you'll never forget! The modern Luxury King Studio Room (495 sq ft) features a king size bed and unparalleled city views. The perfect setting for a romantic getaway or just to relax – all in the heart of Miami Beach! With a maximum occupancy of 2 people, these luxurious accommodations offer everything you need for an unforgettable experience.
Luxury King with Balcony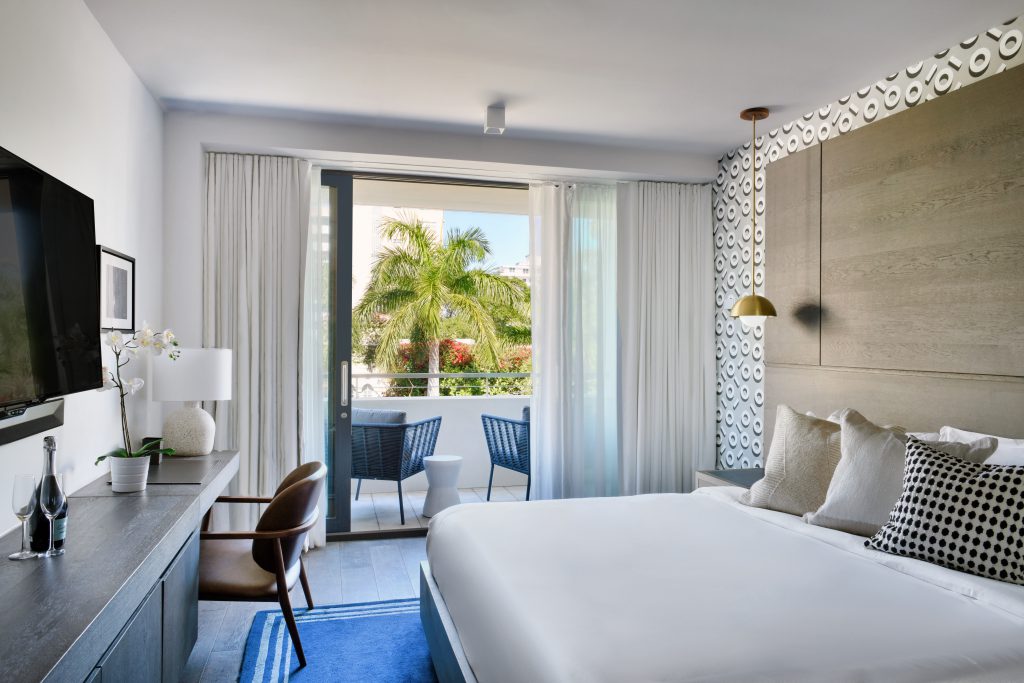 The Luxury King with a Balcony room has it all! The room (575 sq ft) has a king size bed for you to relax in, and a cozy balcony for you to get some fresh air. It's the perfect room for those who want to enjoy their morning coffee outdoors in the most beautiful Miami weather!
Luxury Two Queen with Balcony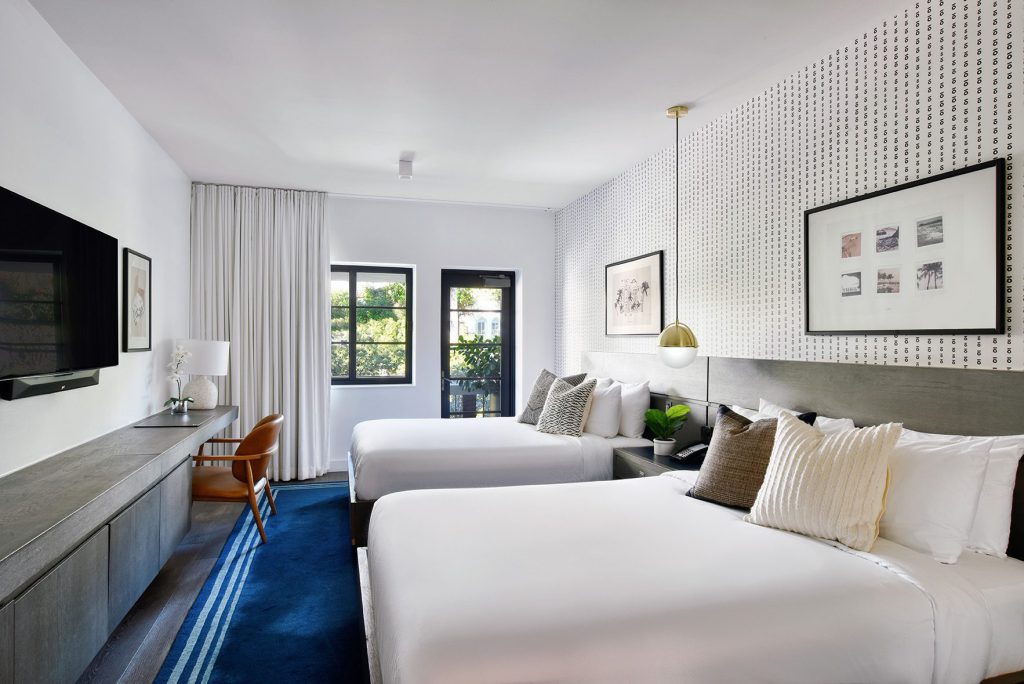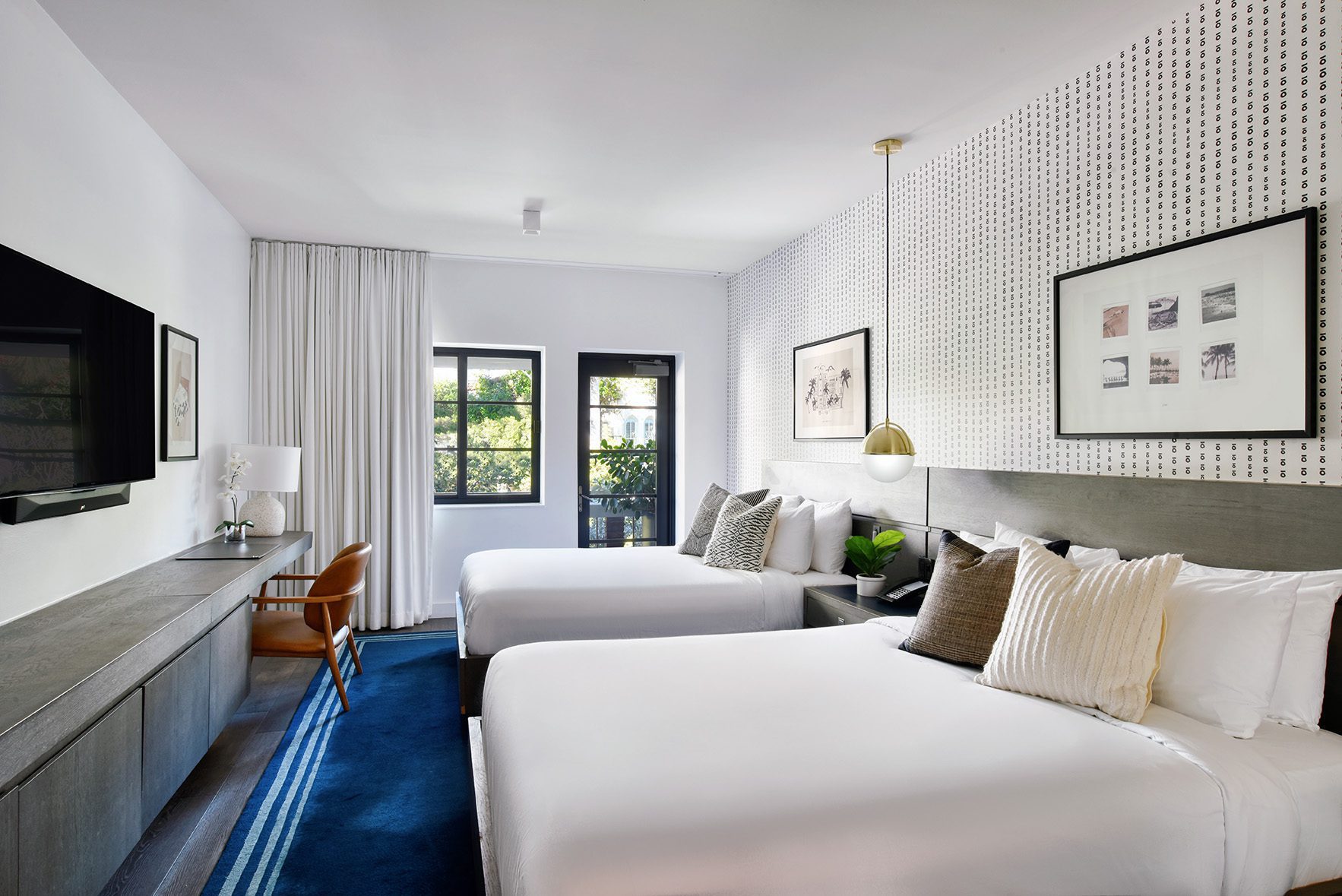 Book the Luxury 2 Queen with Balcony (575 sq. ft) and revel in the luxury! Ideal for groups and families, this room accommodates up to 4 guests who can enjoy a luxurious view of the city. With two queen beds, a balcony, a steam shower, and an indulgent whirlpool tub, it's time to make great memories!
Grand King with Balcony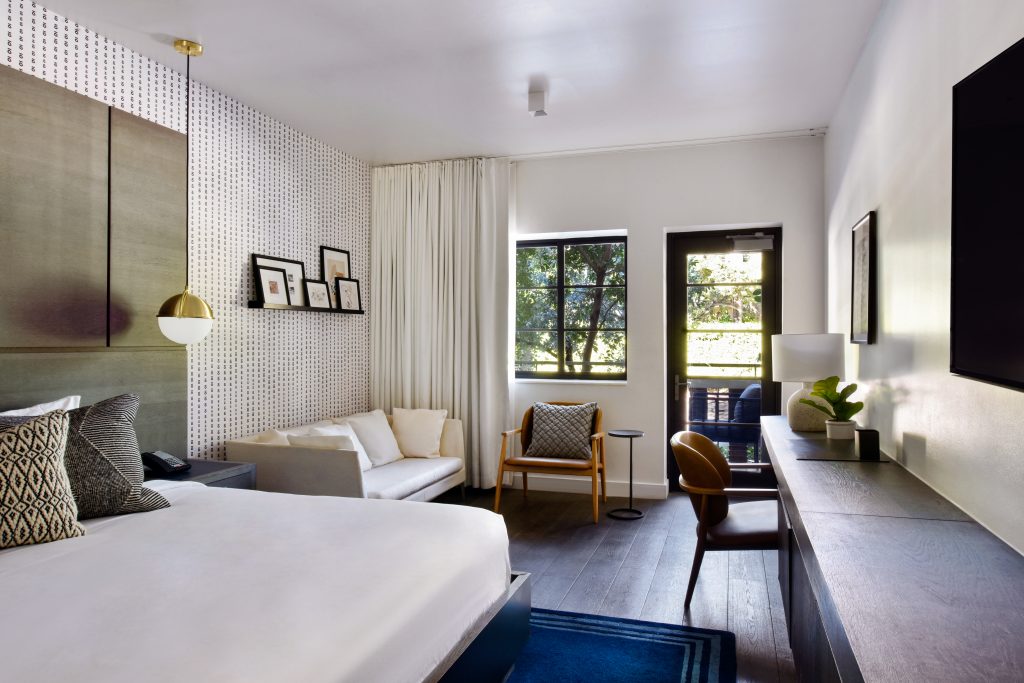 The magnificent Grand King with Balcony room exceeds all expectations! Enjoy breathtaking city views (600 sq. ft.) and indulge in a lush sitting area, a remarkably renovated bathroom with indulgent spa amenities, and an undeniably cozy balcony – perfect for enjoying the invigorating air outdoors.
Presidential Suite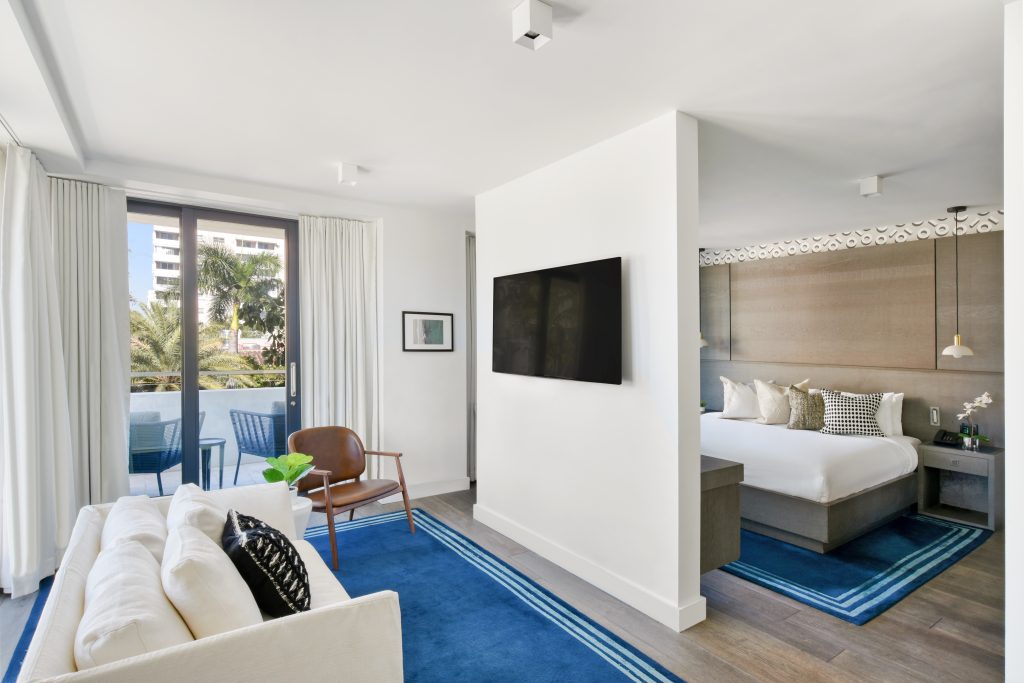 The Presidential Suite immerses you in a world of true extravagance! Spanning an impressive 800 square feet, you can relax on the king-size bed overlooking South Beach or spend a relaxing evening on the wrap-around balcony. Experience the ultimate in comfort and opulence during your stay.
The Best Hotel Near the Miami Beach Convention Center is Definitely the Kaskades South Beach
The Kaskades Hotel South Beach is an unparalleled South Beach experience, offering guests luxurious accommodations, first-class amenities and top-notch service. From the moment you arrive, you'll be enveloped by the chic atmosphere and vibrant energy of the hotel, located just a short walk from the Miami Beach Convention Center.Whether you want to relax on the beach or rooftop terrace, dine at one of Collins Avenue's renowned restaurants, or explore all that South Beach has to offer, Kaskades Hotel South Beach is your perfect home away from home.