BACK
Miami Beach is one of the most popular vacation destinations in the world, and for good reason. The city has something for everyone, whether you're looking for a night on the town or a relaxing day at the beach.
South Beach is one of the city's most popular neighborhoods and is home to some of the best beaches, restaurants, and nightlife in the city. If you're looking for an unforgettable vacation, South Beach is the place for you.
Here you'll find everything you need to know to enjoy South Beach as a local.
The Neighborhood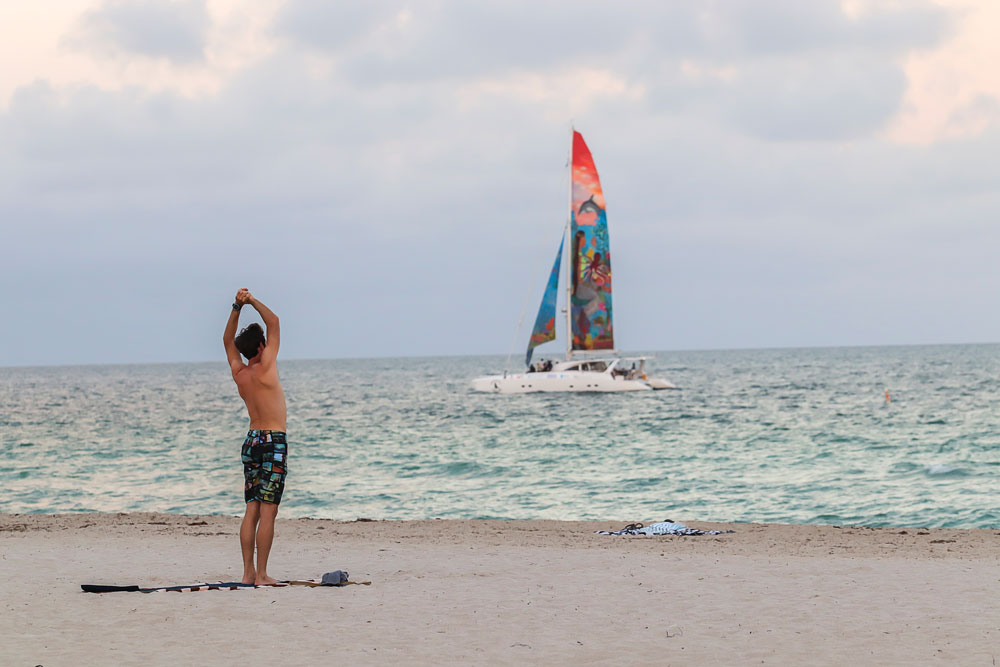 Miami's South Beach is a dazzling place with its Art Deco architecture, glittering nightlife and breathtaking ocean views. Visitors come from all over the world to experience its unique vibe. Although South Beach lives up to its reputation in many ways, it's also a place where you can simply enjoy some quiet time by the sea.
This vibrant neighborhood is home to many of the city's most famous hotels, restaurants, bars and clubs. It's also just a stone's throw from the most famous beach in the world. Look closer and you'll discover a diverse community of locals united by their love of the water and Miami Beach's unique culture.
One of the most visited destinations in the world, South Beach began its transformation from a farm to a resort capital in 1915, and you'll immediately recognize it for its distinctive architecture, diverse international population and colorful culture.
Although there are some options for a quieter life in this area, which of course is a bit more expensive, this party capital never really sleeps. Locals, however, are anchored to the beach itself and consider urban congestion a small price to pay for living in one of the most beautiful places in the world.
But who can blame them? Because when you wake up to this view every morning, it's easy to see why they wouldn't want to live anywhere else.
Lifestyle & Nightlife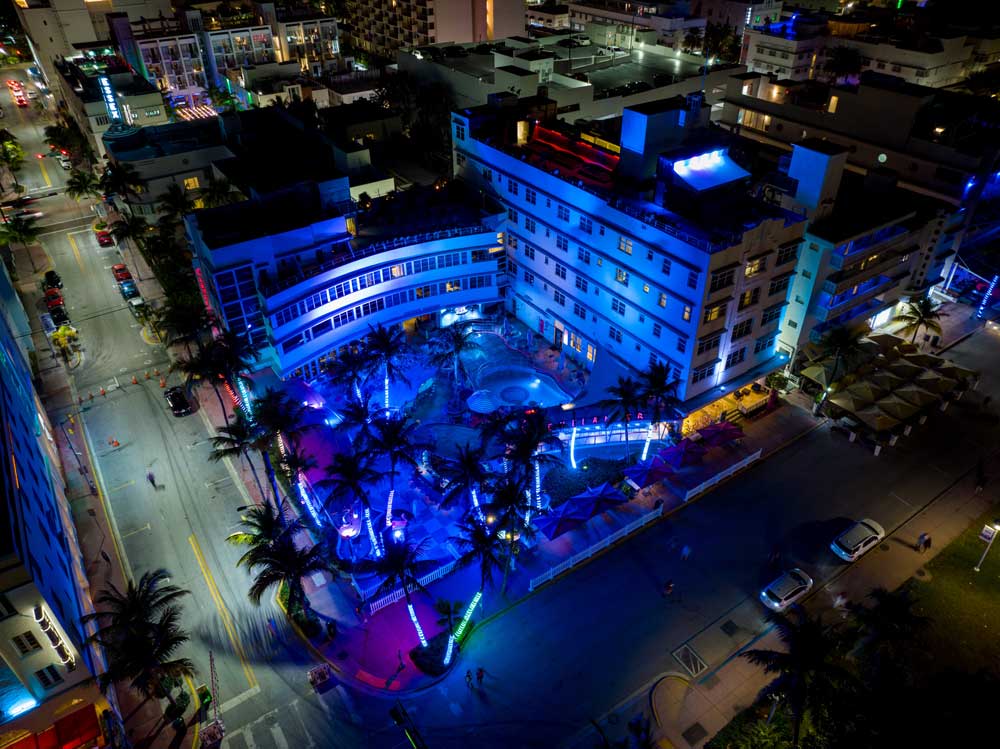 The nightlife in South Beach is unique – with its flagship restaurants and ultra-exclusive nightclubs, it's a stomping ground for the rich and famous. But behind the scenes, there's a vibrant culture that only locals know about. From hidden speakeasies to underground music venues, you can experience the best South Beach has to offer.
The central areas around Collins Avenue, Washington Avenue, Lincoln Road and Ocean Drive are home to some of Miami Beach's most popular restaurants and nightclubs. Here you'll find everything from upscale restaurants to exclusive clubs that are perfect for a night on the town.
South Beach is home to some of the city's most luxurious restaurants and nightclubs. From LIV to Do Not Sit On The Furniture, locals and visitors alike can enjoy an upscale experience unlike any other.
However, many locals forget about South Beach's nightlife in favor of the more relaxed atmosphere at South Pointe Park, the Miami Beach Boardwalk or the beach. Smaller, colorful eateries line the streets of South Beach, offering a unique dining experience for those who want to avoid the hustle and bustle of crowded restaurants.
The Fillmore on 17th, the New World Center, the Miami Beach Convention Center, and The Bass Museum of Art are all major cultural institutions in South Beach. These facilities offer a variety of live music, theater performances and world-class events, making South Beach a culturally rich destination.
Soak Up the South Beach Vibe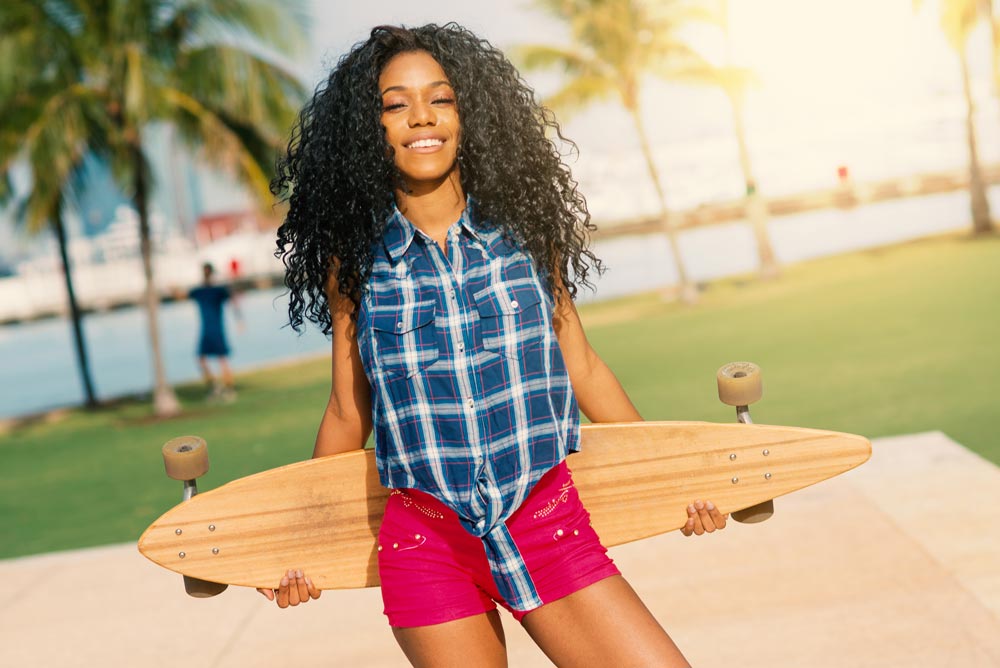 Every major metropolis in the world has its own vibe, and Miami is a special one. At the same time, Miami has several neighborhoods that are known worldwide for their electrifying atmosphere. South Beach tops the list of neighborhoods with the best vibes in Miami and around the world, but how can you soak up that vibe when you visit the city?
When visiting South Beach, your accommodation is the most important part to begin your trip. You need a place to escape the heat and relax in the few hours you need to sleep. Choose a hotel that meets all your needs so you can fully enjoy your time in South Beach.
When the sun sets after another day of fun on the sand, travelers can keep the party vibe with a luxury stay at Kaskades Hotel South Beach. This elegant boutique hotel is in the heart of the action and within walking distance of the best things to do in South Beach.
In South Beach people and cars move slowly, perfect to see the beautiful faces and slim bodies. Spectacular sports and luxury cars are among them, but also the latest trend, the Slingshot, an attractive three-wheeler that switches from the 5-speed manual transmission to the new automatic offering.
There's nothing better than sitting down at any time of day or night for a coffee, an ice-cold beer or a cocktail in one of the many bars on Ocean Drive or Collins Avenue and just people-watching.
But we can't talk about the vibe of South Beach without mentioning the beaches. Let's face it, without the beaches, South Beach would be just another urban jungle. The beaches are what make South Beach a true paradise. The white sand and clear blue water are simply unmatched. And the people you can observe here are unique!
We can't either talk about the atmosphere of South Beach without mentioning the shopping opportunities available at high-end designer stores, unique boutiques and flagship stores of luxury brands. Whether you're just window shopping or looking to buy something, South Beach offers some of the best shopping in the city.
Make the Most of Your Day at the Beach
The white sands and clear blue waters of South Beach invite you to enjoy their beauty. The area is easily accessible and vast – a paradise for those who want to explore! Don't forget to bring your beach essentials: Beach chairs, a cooler with refreshments – or you can rent chairs if needed.
If you crave the soothing sound of waves on the beach and warm sand between your toes, choose a hotel on Ocean Drive! Not only will you get all the beach chairs, umbrellas, and towels you need to enjoy the beauty of nature, but the staff will help you find the perfect spot.
Stroll Along Ocean Drive
If you're looking for an iconic and lively experience, take a stroll down Miami's most famous street, Ocean Drive. This iconic stretch of Miami Beach is known for its energy, colorful buildings, and sweeping ocean views. It's the perfect place to walk and explore, with plenty of restaurants, bars and lounges to keep you entertained along the way. To truly experience Miami, you must stroll along Ocean Drive and enjoy the sights, sounds and culture that make this street so memorable.
Since Ocean Drive is nestled between city buildings, palm trees and the beach, it's also a great place to take photos of your trip to Miami, and there's plenty to do along the strip. Here you'll find a wealth of Miami's history, the famous Art Deco buildings, nightclubs, and shopping.
Take a Boat Cruise
A trip to Miami shouldn't be taken lightly – to round out the experience, a boat ride is essential. South Beach is legendary for its wild boat rides and boisterous parties that truly capture the spirit of this sun-drenched city! From the grandiose historic cruises to the lively party boats, there are a variety of boat tours for everyone! Prices range from $50 to an extravagant $500 to get your group in the spirit. From luxurious mega yachts to more affordable options: You decide which boat best suits your trip – and it comes at a price: it's definitely thousands of dollars!
Explore Yardbird Table and Bar
Enter Yardbird and leave your cholesterol worries at the door – you won't need them here, because they're guaranteed to skyrocket! Yardbird is famous for a reason! Their fried chicken is roasted with care, handled delicately and salted to perfection for over 27 hours. Then it's fried so that every bite looks like something out of a fairy tale – delicious and mouthwatering! You don't want to miss the exceptional Chicken 'n Watermelon 'n Waffles, served with a tantalizing honey hot sauce, refreshing watermelon and creamy cheddar waffle.
Enjoy your taste buds at Joe's Stone Crab
Joe's Stone Crab has had a remarkable journey, from its humble beginnings as a simple snack stand in 1913 to its prestigious title as Miami's premier restaurant. It's no wonder this iconic South Beach restaurant has become world famous, inspiring admiration and awe. Today, Joe's is one of the top-selling restaurants in America. What's the big attraction? The stone crabs. Their sweet, meaty claws are only available seasonally from October through May. Joe's tuxedoed waiters also serve delicious plates of other seafood and shellfish, like oysters, as well as a surprising local favorite: Barbecue ribs.
South Beach is simply South Beach!
So what's the South Beach lifestyle? It's a way of life that consists of sun, sand and sea. It's a lifestyle that's full of fun, flavor and excitement. And the vibe of South Beach is passionate, energetic, and steeped in history. It's a mix of the energy that pulses through the sun-baked streets, the Art Deco facades that recall a bygone era, and the passion that burns within all residents and visitors.