BACK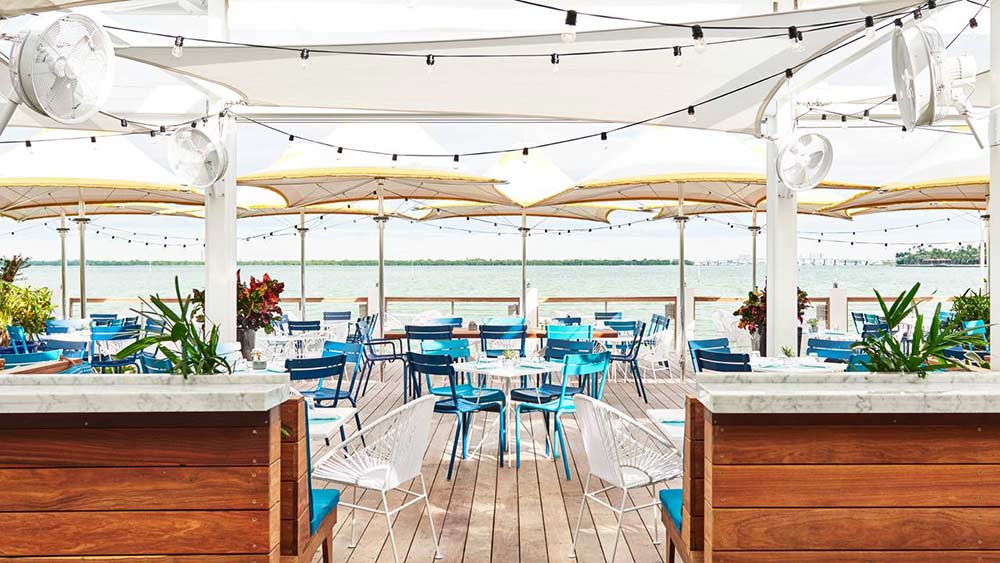 Can you believe that over 23 million people visit Miami each year?
While most tourists are drawn to the gorgeous shores of Miami Beach, there are plenty of other perks that come with vacationing there. The food scene is vivacious, the shopping is incredible, and the attractions will keep you entertained at all times.
Are you wondering which restaurants you should prioritize during your trip? Read on for our top 10 recommendations.
1. Havana 1957
You can't miss out on Cuban food while visiting Miami Beach since you can't find any better restaurants around the U.S. While there are plenty of incredible spots that are worth checking out during your stay, Havana 1957 is so good that they opened several locations in the area to keep up with the demand.
This restaurant chain is open for breakfast, lunch, and dinner and they have drink and dessert menus as well. You'll have a hard time choosing between their award-winning Cuban sandwich, ropa vieja, roasted chicken, mango mojito pancakes, and more.
2. Santorini by Georgios
Santorini by Georgios is another local Miami Beach restaurant that people adore. You won't be able to find better authentic Greek food elsewhere!
Their menu is extensive, so you should order sampler plates like the meze dip so you can try a variety of dishes. Although you can't go wrong with any dish, some noteworthy menu items include the flaming cheese saganaki, grilled octopus, and loukaniko Greek sausages.
3. Azabu Miami Beach
If you're on the hunt for Miami Beach food menus with an Asian flair, then Azabu Miami Beach will treat you to a gourmet Japanese meal.
Azabu Miami Beach's menu may not be as extensive as other restaurants on this list, but the quality is always superb. You can choose from premium grilled meats, sushi rolls, salads, fried rice, and tasty veggies.
4. Pane & Vino
Pane & Vino also serves some of the best dishes in Miami Beach. Their Italian philosophy is to keep each dish simple but fresh.
At this restaurant, the pasta is always handmade with love. Some must-try dishes are the risotto with mushrooms, the tagliolini al salmone, and lasagna.
5. Stubborn Seed
Stubborn Seed is run by Jeremy Ford, who was the winner of Bravo's Top Chef in season 13. The food is so spectacular that the restaurant boasts a Michelin star.
If you'd like to treat yourself to the ultimate dining experience, then make reservations for the chef's tasting menu. This 8-course meal lasts two hours. For a more casual visit, you can enjoy succulent dishes like pan-roasted truffle chicken, Wagyu beef, and yellowfin tuna crudo.
6. The Lido Bayside Grill
Lido Bayside Grill is a chic hangout for those who appreciate delicious Mediterranean cuisine. Moreover, the drinks are top-notch and the view of the bay from the deck is simply divine. Last but not least, the oceanfront terrace at the Standard Hotel is perfect for an unforgettable afternoon or evening in Miami Beach.
7. Amalia Restaurant
Amalia is a paradise for those who appreciate Mediterranean cuisine. Each dish is a work of art, and the chefs take great pride in providing an authentic dining experience. For the chefs at Amalia, nothing is more important than health. They consciously use natural and seasonal products to ensure that every meal is nutritious and delicious.
Just a 6 minute walk down Collins Avenue will bring you to this fantastic restaurant from Kaskades Hotel South Beach. See all the neighborhood has to offer and be awed by the beauty around you.
8. Casa Isola Osteria
Casa Isola offers a unique blend of modern and traditional Italian-American cuisine prepared by James Beard Award-nominated Chef Jose Mendin and Chef Santo Agnello. House specialties like rigatoni alla vodka and veal chop parmigiana aren't to be missed, but exquisite dishes like pappardelle alla bolognese with braised rabbit and branzino all'acqua pazza will leave you wanting more.
9. The Surf Club Restaurant
Located in the newly renovated, iconic Miami Club in Surfside, Chef Thomas Keller's Surf Club Restaurant honors the history of this beloved institution with classic continental cuisine perfectly interpreted for today's discerning diners. With stunning views of Surfside beach, guests can enjoy a unique culinary experience that pays tribute to the good times and great parties that made this place so special.
10. MILA
MILA Restaurant and rooftop lounge is located on luxurious Lincoln Road Mall. This prestigious restaurant provides the perfect setting for an unforgettable dining experience. Whether you enjoy a meal indoors or soak up the sun on the rooftop terrace, MILA will exceed your expectations.
Culinary enthusiasts will be transported to the shores of the Mediterranean and Japan with the cuisine of MILA. This creative expression of flavorful Mediterranean-Asian cuisine offers a tantalizing taste of wholesome and delicious Asian and Mediterranean food. Enjoy a culinary journey that emphasizes the importance of enjoying life!
These Are Some of the Best Restaurants in Miami Beach
Miami Beach has some of the finest restaurants in the world. If you visit any of these 10 restaurants, you'll never want your vacation to end.
Are you looking for top-notch accommodations in Miami Beach? Kaskades South Beach would love to welcome you. Check out our rooms so you can book your dream getaway.