BACK
When people talk about Miami, they may think of its dazzling nightlife, historic Art Deco architecture or beautiful beaches. But what makes Miami truly unique is its tropical ecosystem. The lush greenery and abundance of flowers are a feast for the eyes and give the city an added beauty that visitors and locals alike appreciate.
In Miami it's always advisable to take a walk and smell the flowers, become aware of the ecosystem of the area and get some of the history. This way you can fully immerse yourself in the beauty and glamor of this spectacular city, even if it's only for a few hours.
The Miami Beach Botanical Garden is a place of intimacy and connection. It's a sustainable urban oasis in the midst of the action of South Beach. The garden welcomes visitors from around the world and is a place of education for all who wander through its paths. The horticultural collections on display offer a glimpse into the diverse beauty of nature.
Exploring the Gardens
The Miami Beach Botanical Garden advertises itself as a "tropical oasis." It's a place of tranquility amid the concrete and stucco of the city.
Here you can admire the flora and fauna of Miami's tropical climate in all their glory. Check out the Palm Garden, Edible Garden, the beautiful Koi Pond and Japanese Garden while you're here, and don't miss the orchids! The flowering trees in these gardens will never fail to impress you – ylang ylang and frangipani smell simply heavenly.
A visit to the Miami Beach Botanical Garden is an experience for all the senses and a great place to get inspiration for your own garden. The staff is happy to provide information about the region's native plants.
Let's learn a little bit about this wonderful environment at the Miami Beach Botanical Garden:
Japanese Garden
As you enter the garden, the sound of rushing water lures you further in. Suddenly you're immersed in a serene world of bamboo specimens and rippling ponds punctuated by traditional lantern pagodas. You may think you're in Japan, but you're really in Miami Beach.
Orchids
Orchids is a dramatic waterfront walkway that winds from the northern edge into the Botanical Gardens. With a shady canopy of palms and trees and an understory of native wildflowers to attract pollinators, this connecting path provides easy access to Miami Beach's famous cultural institutions.
Collins Canal Prominade
As soon as you step onto the boardwalk, you're enveloped in a fragrant, shady world of palms and trees. Bright native wildflowers attract pollinators as you stroll toward Miami Beach's famous cultural institutions. The gates are flanked by Convention Center Drive and Meridian Ave, inviting you to explore all that this garden has to offer.
Edible Garden
The Edible Garden at the Miami Beach Botanical Garden is a beautiful and bountiful space that provides fresh foods and herbs for workshops, mixers and other events. Growing food in Miami's climate is fun and rewarding! You can purchase herb and vegetable seeds at the Botanical Boutique.
Native Garden
The Native Garden is a wild, untamed area characterized by wooden paths and densely planted perennials, trees and palms. The corkscrew attracts many butterflies, including Florida's state butterfly, the zebra longtail. Native plants are best for attracting wildlife, especially in urban areas like Miami – they're key to preserving our natural heritage.
Flowering Trees
When you enter the garden, you're immediately overwhelmed by the sweet, floral fragrance of the ylang ylang tree. The scent of frangipani and native fiddlewood vie for your attention, but the real showstopper is the White Scented Garden behind the executive office.
For sure, this garden will activate your senses in the best way and make you feel like being in a unique and incomparable paradise.
Palm Garden
The palm trees in the Palm Garden at the Miami Beach Botanical Garden are a symbol of the tropics. It's only fitting that these beautiful plants take pride of place in the collection. There are currently over 100 species of palms in the garden, and many more growing in the nursery.
Activities
Miami Beach Botanical Garden is a great destination if you are looking for something new and exciting in Miami Beach. Offering a wide variety of tours, classes and events, the garden has something for everyone.
A guided tour is one of the best ways to enjoy the garden to the fullest. The knowledgeable staff will introduce you to a wide variety of plants and flowers and will be happy to answer any questions you may have.
If you want to learn more about plants and gardening, the garden offers several classes where you can learn everything you need to know. From plant identification and propagation to gardening in containers, these classes cover it all.
The garden also hosts a number of events throughout the year, including plant sales, garden workshops and concerts. So stop by and learn something new!
Location
The Miami Beach Botanical Garden is in a prime location in the heart of Miami Beach. It is only a 9 minute walk from the Kaskades Hotel South Beach. This Google Maps link will show you the way. All you have to do is take a walk and enjoy the scenery!
A place of inspiration and renewal
The Botanical Garden features art exhibits and musical performances such as a bossa nova show. You can also participate in gentle stretching and yoga classes.
The Botanical Garden is one of the stops along the way, and a lucky visitor will have the opportunity to experience all the cultural elements that make Miami Beach the treasure it's for visitors and residents.
Admission is free, but a $5 donation per person is suggested. The garden is open from Thursday to Sunday.
Don't hesitate to visit this beautiful place, you'll not be disappointed!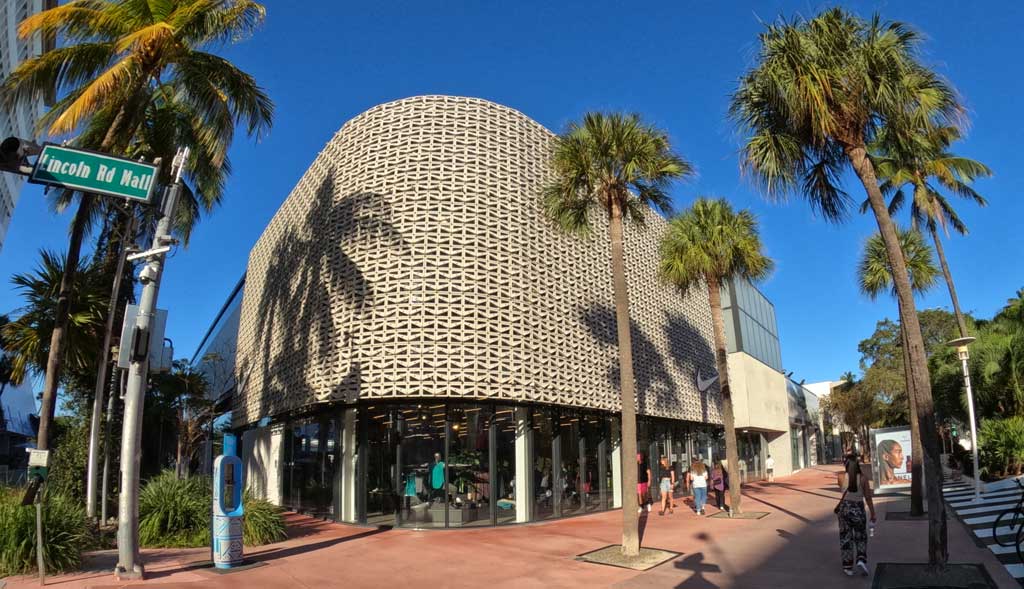 Lincoln Road Mall: Miami's Hippest Street
Lincoln Road Mall is a walkable 10-block strip of upscale stores, cafes, restaurants and bars in South Beach. There's no doubt that Lincoln Road is one of the most popular destinations in Miami. The pedestrian...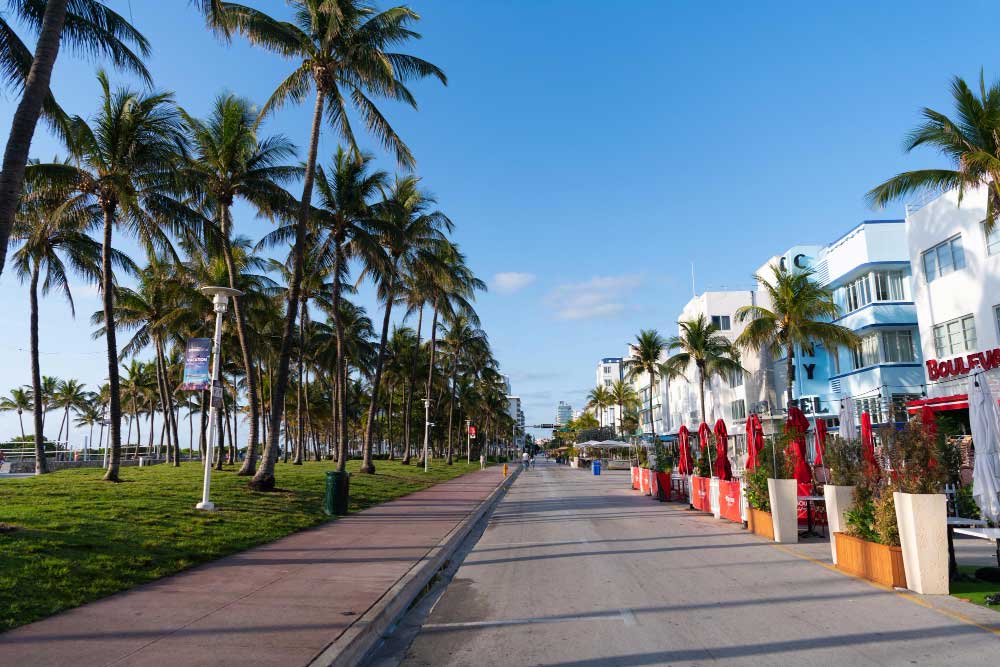 Why Ocean Drive is a Must-see in Miami Beach
When you walk down Ocean Drive, it's like taking a step back in time. The retro cafes, art deco hotels and lively nightclubs create an atmosphere unlike any other in Miami. On one side of...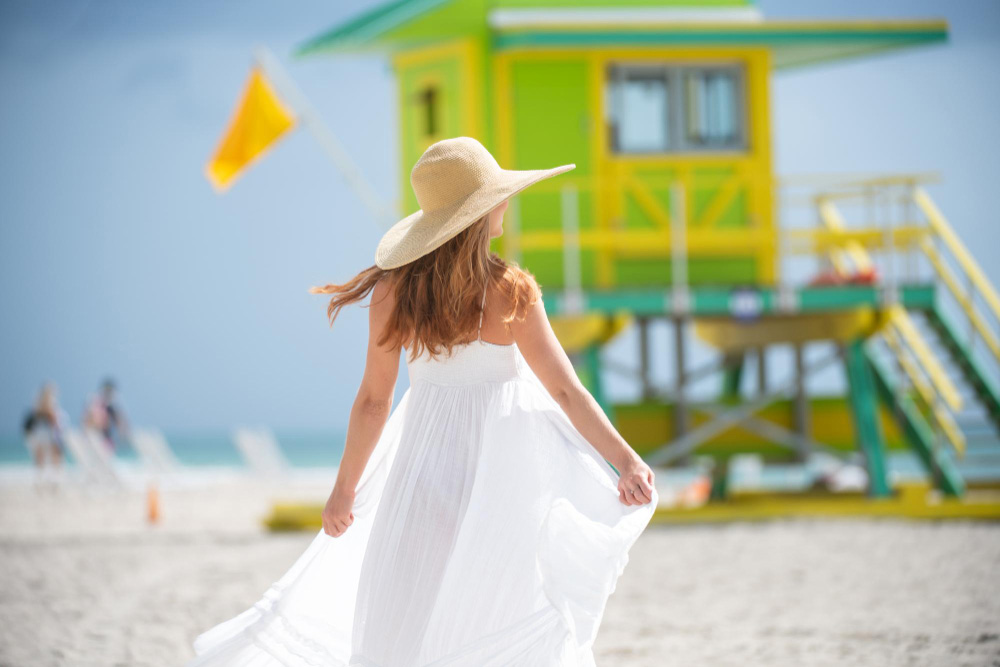 Miami Beach: Why It's the Best Place to Find Your Perfect Beach
Miami Beach is one of the most beautiful and inviting beach destinations in the world. With its endless white sand beaches, turquoise waters and perfect weather, Miami Beach is the best place to find your...