BACK
The Miami Beach Convention Center is a state-of-the-art facility perfect for conventions, trade shows and other events. The center is located in Miami Beach, just minutes from the beach and the famous Art Deco District.
It offers more than 4 million square feet of space, including a 100,000-square-foot exhibit hall, a 90,000-square-foot ballroom and numerous meeting and conference rooms.
The Miami Beach Convention Center is home to some of the most prestigious international trade shows in the world. If you're staying at Kaskades Hotel South Beach, be sure to attend one of these great events.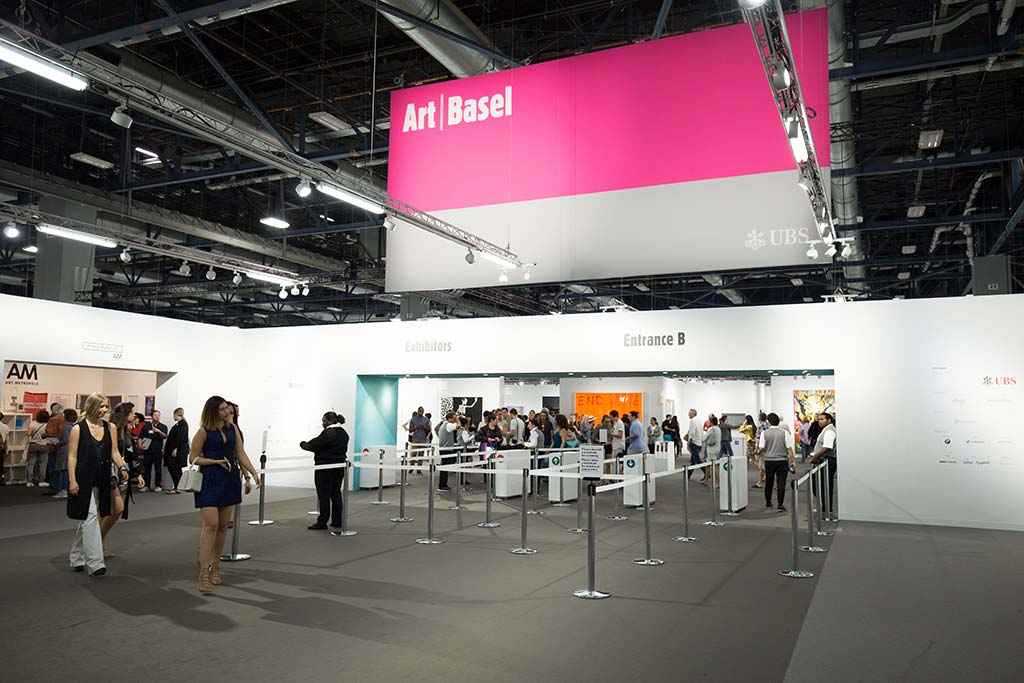 Upcoming events include the Americas Food and Beverage Show, the International Congress of Esthetics Spa and Art Basel Miami Beach. Each of these events is a unique opportunity to see some of the best art, food and beauty products from around the world.
If you're in town and looking for a cultural and knowledge experience, be sure to check out one of these great events at the Miami Beach Convention Center.
Bronner Brothers International Beauty Show
August 27 – 29, 2022
The Bronner Brothers Beauty Show, also known as the Bronner Bros. International Hair Show, is the world's largest trade show dedicated to multicultural beauty. Its goal is to inspire, educate and promote estheticians, students and the industry as a whole.
America's Food and Beverage Show
September 12 – 13, 2022
The National Association of State Department of Agriculture (NASDA) and the U.S. Department of Agriculture (USDA) sponsor America's Food And Beverage Show. Promoting the export of U.S. agricultural products is the primary motive for the work of the USDA Foreign Agricultural Service (FAS). They also report on world agricultural production and market trends.
To be admitted to America's Food and Beverage Show and Conference, you must demonstrate that you're in the food and beverage industry. The show ONLY is open to food and beverage industry professionals/buyers, food service providers, exporters/importers, wholesalers and distributors.
Smart City Expo USA 2022
September 14 – 15, 2022
Smart City Expo USA is the perfect platform to explore the path to building smart, equitable and sustainable cities in the United States in the 21st century. This is a unique opportunity to connect with leading officials and innovators who're already leveraging federal funding to develop next-generation infrastructure, blockchain, Web3, cybersecurity, broadband, AI, digital twins, and more.
World Molecular Imaging Society
September 28 – October 1, 2022
The World Molecular Imaging Congress is a gathering of the world's leading minds in molecular imaging. They come together to share ideas and innovations and work toward a better future for us all. Scientific and educational sessions feature both established leaders and young up-and-comers, all of whom have made important contributions to our understanding of biology.
The future of molecular imaging will be showcased at WMIC with the latest innovations from industry exhibitors and sponsors. Experience the latest advances in refining animal models, accelerating research and improving clinical care.
Every session at WMIC is packed with innovative ideas and cutting-edge research. Molecular Imaging is at the intersection of innovations in chemistry, hardware development, and software innovation.
Jeweler's International Showcase
September 30 – October 3, 2022
At this popular international jewelry show, exhibitors from around the world display their latest sample collections and offer large inventories of finished goods. With some of the best price deals of the year, this is an ideal opportunity for buyers to take advantage of immediate delivery or written orders.
Whether you're building relationships with new customers or regulars, this show offers a great opportunity to find the perfect piece of jewelry.
Iba 2022 – Annual Conference of the International Bar Association
October 30 – November 4, 2022
The IBA Annual Conference is the premier event for lawyers from around the world to come together, share knowledge and build business relationships. The conference promotes the development of international law and its role in business and society, and provides members with unparalleled professional development opportunities that help them deliver outstanding legal services.
The International Congress of Esthetics & Spa
November 6 – 7, 2022
The International Congress of Esthetics and Spa is the perfect event for estheticians, skin care specialists, makeup artists, waxing specialists, eyebrow experts, cosmetologists, medical estheticians, educators and students from around the world to come together and learn from each other.
The congress is designed to provide participants with the latest techniques and information to keep them at the forefront of their field. Participants will have ample opportunity to network with other professionals, exchange ideas and make valuable contacts.
Air Cargo Forum Miami and Transport Logistic Americas
November 8 – 10, 2022
In a world that's constantly changing, the Air Cargo Forum remains a traditional meeting place for the air cargo community. After stops around the globe, it's finally found a permanent home in Miami.
At the same time, transport logistics, the leading international trade show for logistics, mobility, IT and supply chain management, has also found a new home in Florida's booming metropolis of Miami.
Art Basel
November 29 – December 3, 2022
For half a century, Art Basel has strived to bring together the world's best galleries and their patrons and serve as a hub for the international art community. The fairs – in Basel, Hong Kong, Miami Beach and now Paris – have become the leading events of their kind, showcasing art of the 20th and 21st centuries.
They're known for presenting only the highest quality artworks, and their commitment to excellence has made them one of the most respected names in the art world.
Dj Envy's Drive Your Dream Car Show
December 11, 2022
Great news, car enthusiasts! DJ Envy's Drive Your Dream Car Show is coming to the Miami Beach Convention Center. You'll have a chance to see some of the most amazing cars in the world and maybe even take them for a spin.
With celebrity cars, exotic cars, classic cars, rides, fairground games, monster trucks and much more, it's sure to be a memorable event. NASCAR fans won't want to miss this! Don't miss this incredible event!
Location
The Miami Beach Convention Center is located on world-famous Washington Avenue, between the Atlantic Ocean and the Intracoastal Waterway. The Center is a 5-minute walk from the Kaskades Hotel South Beach (0.2 miles).
Miami's Gateway to the World's Largest Trade Shows
The Miami Beach Convention Center is an ideal venue for events throughout the year. Located in the heart of South Beach, the Convention Center is just a short walk from the beach, restaurants and stores.
With so many events taking place throughout the year, the Miami Beach Convention Center is the perfect place to network and share knowledge with people from all over the world.